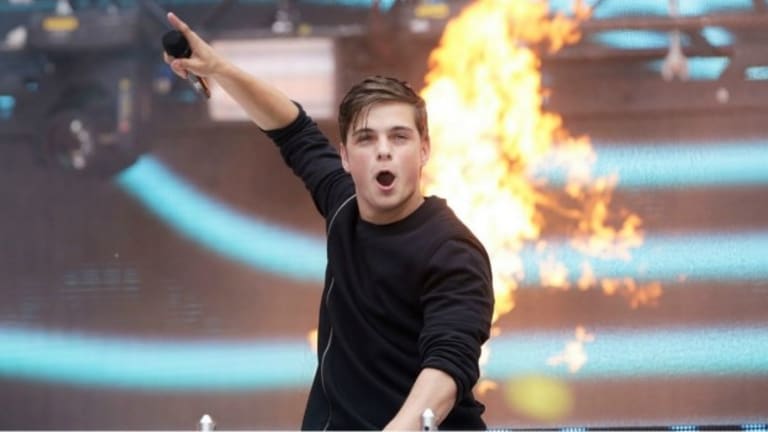 Ultra Music Festival to Devote Entire Stage to Martin Garrix's STMPD RCRDS
Martin Garrix looks to make another power play in the 2019 festival season.
Ultra Music Festival released their Phase 1 lineup announcement last week, revealing that a fan-favorite stage might not survive the move to Virginia Key. On the other hand, the organizers appear to have quietly disclosed that Martin Garrix's STMPD RCRDS imprint will have a stage of its own at the Miami festival.
Fans of house and techno were disappointed to see that the RESISTANCE Arcadia Spider was nowhere to be found on the Phase 1 flyer. What did find its way under the "stages" subheading for the first time, however, was the logo for STMPD RCRDS.
Martin Garrix (real name Martijn Garritsen) launched STMPD RCRDS in 2016 following his well-publicized split with Spinnin' Records. What started out as an avenue for his own self-releases quickly grew to include those of other artists. Today, the label provides a platform for such producers as Blinders, Dyro, Loopers and Raiden.
House and techno will not necessarily see less representation at the 2019 edition of Ultra. "This year RESISTANCE will be hosted on its very own island in Historic Virginia Key Beach Park, as it takes on a larger role than ever within the festival," read a statement. Also, upon further inspection Richie Hawtin's PLAYdifferently hardware brand appears to have a stage of its own at the festival.
Ultra Music Festival will run from March 29th-31st of 2019. For more information or to purchase tickets, visit the event website.
H/T: Dancing Astronaut
FOLLOW ULTRA MUSIC FESTIVAL:
Facebook: facebook.com/Ultra
Twitter: twitter.com/ultra
Instagram: instagram.com/ultra