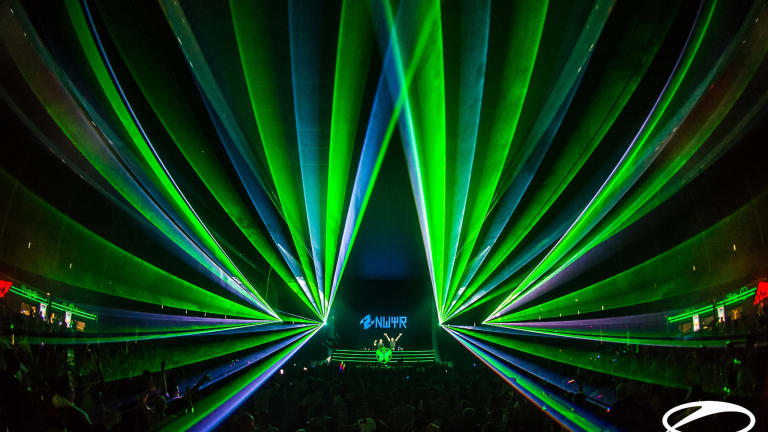 W&W and NWYR Will Become One with Their Year of the Dragon Tour
The show contains both a W&W and NWYR set to showcase both sides of the dynamic duo. In the prelude, they have hyped things up with the release of a small NWYR EP.
At Ultra 2017, the Dutch duo W&W returned to their Trance roots under their NWYR alias. Tomorrowland, ASOT Utrecht, and ASOT Sydney also featured an NWYR show, and the demands for more shows increased. Therefore, Willem & Ward have something new coming up, which combines their both acts into one tour: W&W vs NWYR - Year Of The Dragon Tour.
"We thought this was the right time to do this tour since a lot of people want us to play both an NWYR and a W&W show at festivals. But with NWYR we only do a limited number of festival shows, so now we decided to bring it to some larger clubs and venues. By playing both the W&W and NWYR shows we are hoping to also bring people to an NWYR show that maybe would not have visited such a stand-alone show, and hopefully show them the beauty of our alias as well."
"It is a tour that includes both projects and in which we will be our own warm-up since NWYR will be playing before W&W. Therefore we can show people how different both acts are. When we finished the NWYR set we take a break so that there will be a transition between both sets. We do not integrate both concepts into one set, but we will make them stand out alone. Both sets will be at least an hour and a quarter, and maybe even one and a half hour."
Even though the duo is playing some of the NWYR tracks in their W&W sets, the show is not meant to integrate both acts into one. The NWYR shows are much deeper than the banging tracks they play in their W&W sets. Currently, the difference between both acts can be witnessed on one night in San Jose, Washington, Vancouver, and Houston. Another massive show in New York's Avant Gardner has just been announced as well, which is likely to be followed by more shows on other continents as well. 
"For now we have announced 5 shows in North America at which we will be playing this concept, but this is just a start to see how it goes. If we end up playing in front of 10 people each night, we probably won't take it to other countries and continents anymore."
Flume, Kaytranada, The Chemical Brothers, More to Play Goldenvoice's New San Francisco Festival, Portola
The two-day festival will also feature sets from James Blake, Arca, Peggy Gou, M.I.A, Four Tet, PinkPantheress, DJ Shadow, and more.
In the prelude to the show, the guys have released an NWYR EP to hype things up. However, even though they have created about 20 NWYR IDs, it will only feature 2 Tracks. Time Spiral has been released as a free download at the 20th of August, while Wormhole has been unleashed at August 27. In our previous interview, the guys more or less promised a fresh NWYR tune every month. Ends Of Time has was released 4 months ago, so the guys might be trying to catch up a little on the 'one tune a month' promise.
"Sure we can release every track we have created, but then nobody will be looking forward to a new release anymore. The ones on the EP are the tracks most people wanted to have, so we decided to give it to our fans by finishing and releasing them. We have dropped one track a week, so people would not have to listen to them at the same time and the focus can be on one tune a week." 
"Besides that, we do not want to release all the tunes, most of them have not even been finished yet and often lack anything that comes close to a proper intro. But these tunes will definitely be played out loud during our Year of the Dragon shows. It will be combined with completely new visuals for both the W&W and NWYR sets that have been developed for this specific show as well. The NWYR visuals will go further into the medieval and fantasy times with the dragons, and with W&W it will be the complete opposite."
Altogether, we can expect a lot of new things at the Year Of The Dragon tour. A whole new show that includes sets as W&W and NWYR. A lot of exclusive W&W and NWYR tracks that have never been heard before. And a completely new visual show to top it all off. Whether you are into the Trance-y or BigRoomish W&W, their Year Of The Dragon tour is definitely one to look out for!