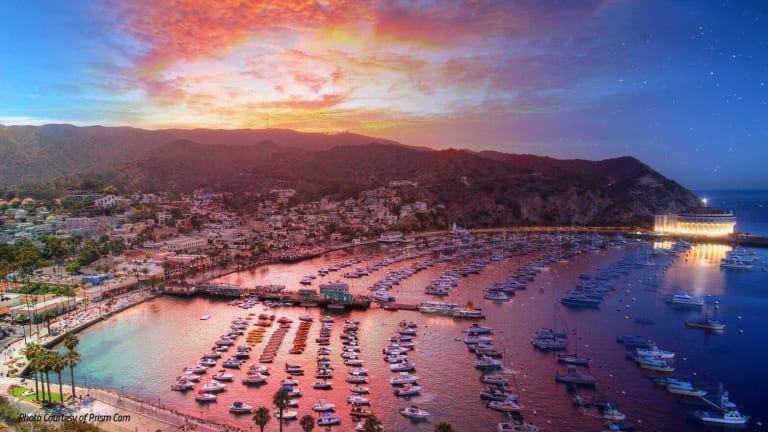 Groove Cruise Announces Groove Island 2019: a One-of-a-Kind Dance Music Experience on Catalina Island
Groove Island marks the first land event on Paradise Island between Whet Travel and Groove Cruise, who have been showcasing events for 15 years.
Whet Travel, the award-winning innovators and leaders of the dance music cruise craze since 2004, are once again set to revolutionize an industry and are creating an unparalleled, fully-immersive new experience - Groove Island.
On the weekend of September 27th-30th, 2019, the picturesque paradise of Catalina Island will transform into a carefully curated celebration of love, life, positivity, and dance music. 
Once at Groove Island, attendees will be treated to over 40 top-notch dance music artists from multiple genres across several island venues, all while participating in day and night costume theme parties such as the "Roaring '20s" in the Grand Casino Ballroom; the largest circular ballroom dance floor in the world.

Additionally, Groove Island "captains" (how they endearingly refer to event attendees) can indulge in an array of mouth-watering food available 24 hours a day, the Whet Oasis chillout experience with yoga, meditation, and wellness workshops, a silent disco, side-splitting standup comedy, and plenty of other adventures. 

Although little information is announced so far, it's very clear that Whet Travel has set out to create the ultimate island destination party. Groove Island will undeniably be a captivating and spectacular event that encourages attendees to leave the world behind and enjoy a truly magical weekend.
Groove Island 2019 – Essential Info:
Date: September 27-30, 2019
Ages: 21+
Venue Address: Catalina Island
Tickets: PURCHASE HERE
Facebook Event Page: RSVP HERE