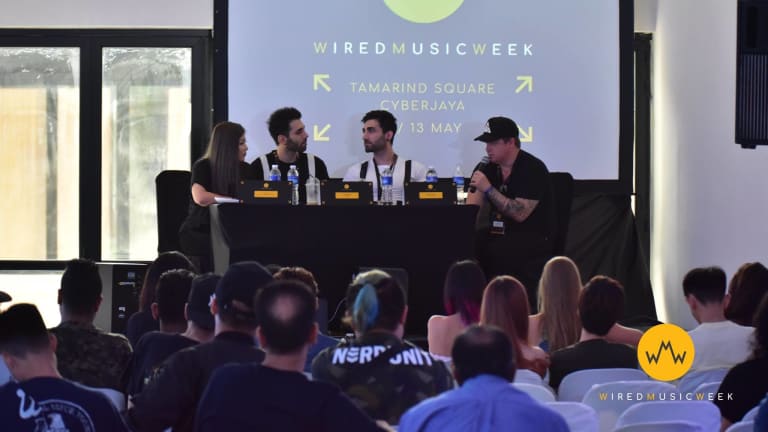 Wired Music Week Announces Phase 1 Lineup for 2019 Edition
Wired Music Week will return to Kuala Lumpur, Malaysia in 2019.
Amsterdam Dance Event and International Music Summit may see competition from one of the fastest-growing East Asian markets. As Wired Music Week (WMW) approaches their second annual installment, the Kuala Lumpur, Malaysia conference has revealed the Phase 1 artist and speaker lineup.
Malaysian artists like Kuizz and Spuds see considerable representation on WMW's Phase 1 announcement, as do Australian acts like Dimatik, Adam Sky and Uberjak'd. Among the speakers, Armada Music staff outnumber those of any other organization. A&Rs like Jurrien Romeijn and Thijs Van Gils will hold panel discussions and deliver keynote speeches, as will the Dutch label's international PR & promotion manager, Justine Servais, and international licensing manager, Marianne Beitler.
WMW's programming will also include production masterclasses, workshops, demodrop sessions and gear exhibitions as well as after parties throughout the city of Kuala Lumpur. 
Wired Music Week will make Phase 2 and 3 lineup announcements in the months leading up to next year's edition, which will take place from March 7th-10th of 2019. For more information or to purchase tickets, visit the event website.
Follow Wired Music Week:
Facebook: facebook.com/WiredMusicWeek
Twitter: twitter.com/wiredmusicweek
Instagram: instagram.com/wiredmusicweek