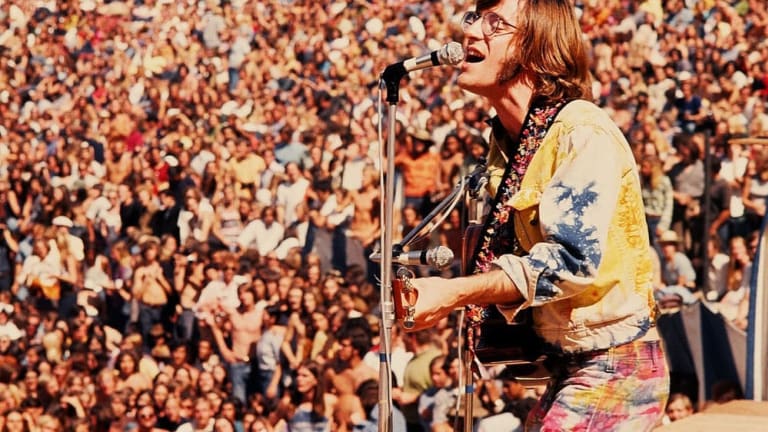 Woodstock 50 Cancellation Rumors Arise after Ticket Sale Delay
Many worry Woodstock 50 is at risk of being cancelled after the ticket on-sale date was postponed.
In a new report from Billboard, it was revealed that artist representatives were informed that the on-sale date for tickets has been delayed. The news has led some to believe that Woodstock 50 may be at risk of being canceled. 
The official quote to artist representatives from talent manager Amanda Phelan is as follows:
"There is currently a hold on the Woodstock 50 on-sale date. We are waiting on an official press statement from Woodstock 50 regarding updated announce, ticket pricing, and overall festival information. We will get this information to you as soon as we receive it."
It appears the artist representatives are beginning to show their concern for the well-being of the festival as one unnamed agent told Billboard, "No one knows what the hell is going on but there is clearly a problem." Woodstock founder, Michael Lang, denounced the concerns as merely rumors and went on to explain the significance of the festival and provide assurance that his festival would still go on. 
Last month, the lineup for Woodstock 50 was released, featuring artists like The Killers, Chance The Rapper, Jay-Z, and more. The lineup received criticism from many online, including Kaskade.
At the time of writing, a new on-sale date for tickets has not yet been announced.
Woodstock 50 Anniversary will be held August 16th-18th, 2019 at Watkins Glen International Speedway. To learn more about the festival and join the mailing list for tickets, head over to their official website.
H/T: Billboard
FOLLOW WOODSTOCK:
Facebook: facebook.com/WoodstockMusicandArtFair
Twitter: twitter.com/WoodstockFest
Instagram: instagram.com/woodstock