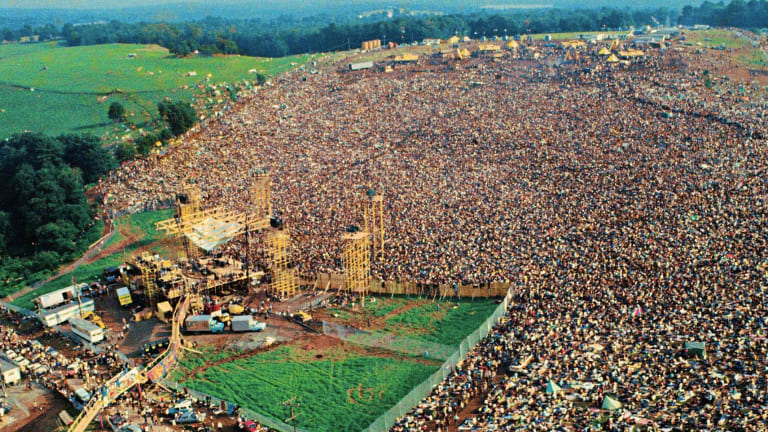 Woodstock Co-Founder to Throw 50th Anniversary Outside Bethel Woods
Michael Lang's 2019 event will be separate from Bethel Woods Music and Culture Festival.
It appears that the North American festival circuit will include not one, but two Woodstock 50th anniversary celebrations in 2019. In an effort to address confusion regarding his involvement in next year's Bethel Woods Music and Culture Festival, Woodstock Ventures, LLC founder Michael Lang has clarified that his own event will take place away from the site of the original festival.
"While the original site in Bethel remains close to our hearts, it no longer has the capacity to hold a real Woodstock Festival," Lang said in an official statement. "I'm delighted that Bethel Woods is doing events in the coming year to celebrate what we brought to life in 1969 and I encourage people to visit the Museum and concert venue."
Live Nation and INVNT have partnered with Bethel Woods Center for the Arts on the event taking place on the site iconic 1969 festival from August 16th-18th, 2019. In a phone call with EDM.com, INVNT Chairman and CEO Scott Cullather said that he didn't know whether Lang was planning a separate 50th anniversary event as they had not spoken in over a year.
Michael Lang has also stated that he will announce his plans for the Woodstock 50th anniversary celebration in the next few weeks.
FOLLOW WOODSTOCK:
Facebook: https://www.facebook.com/WoodstockMusicandArtFair/
Twitter: https://twitter.com/WoodstockFest
Instagram: https://www.instagram.com/woodstock/