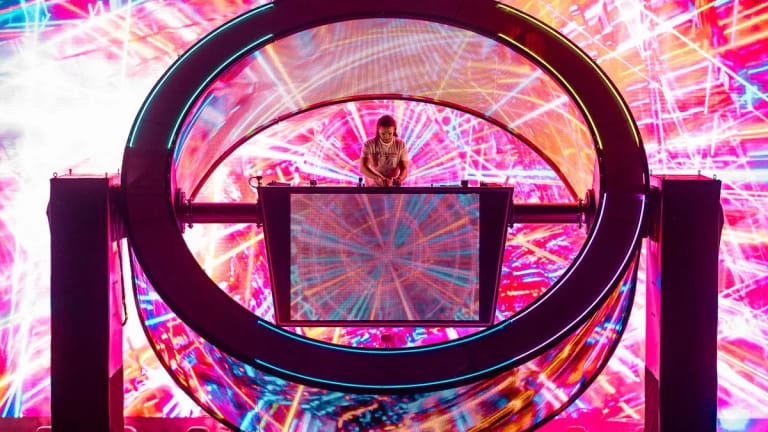 Zedd Blows Fans Away with Epic New Stage Design at Red Rocks Amphitheatre
The Orbit Tour is one you do not want to miss.
Fans lucky enough attend the Zedd on the Rocks show were treated to a sneak peek of his new The Orbit Tour production. He announced its installment early last month and set some high expectations of what's to come. 
"I've been working extremely hard putting together this new tour and am beyond excited to finally take it out on the road and share it with my fans," said Zedd. "It's going to be unreal – I can't wait to see everyone at the Orbit Tour!"
The Red Rocks Amphitheatre lit up as the structure Zedd stood on moved not only on one axis but around both sides of the producer, in a complete orbit. The LED lights created the perfect backdrop for his booming tracks and as you can hear from the crowd, people went nuts. 
Watch the video below to see it in action as he plays out his collab "Adrenaline" with Grey.
On The Orbit Tour, he will be traveling to 13 locations in the U.S. and another five in Europe. Joining him on the tour will be Jax Jones and NOTD. Zedd in the Park will be returning prior to the beginning of the tour at the Los Angeles State Historic Park. It will feature TroyBoi, Keys N Krates and more. 
Tickets to the Orbit tour are still available here.
H/T: Your EDM
FOLLOW ZEDD:
Facebook: facebook.com/Zedd/
Twitter: twitter.com/Zedd
Instagram: instagram.com/zedd/
SoundCloud: soundcloud.com/zedd