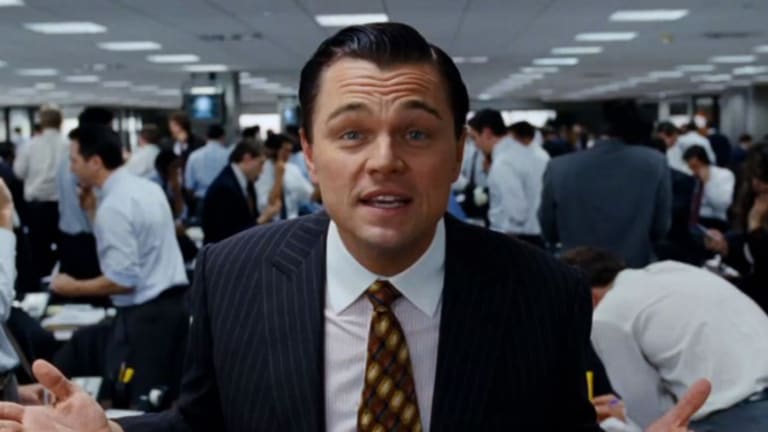 10 Celebrities You're Likely To Spot At Music Festivals This Summer
Watch For These Top Celebrities At Summer Music Festivals!
It should come as no surprise that the social elite have turned music festivals into their own adult playgrounds. Add a VIP section to the mix, and you've got yourself a prime location for a celebrity chill-sesh. Coachella, SXSW, Burning Man, Bonnaroo, Austin City Limits, and others have become top destinations for some of your favorite film and TV stars.

Though US Weekly will probably snag some photos of starletts raving out this summer with the caption "They're just like us," you won't even have to pick up a copy of their magazine because you'll be right there, partying with the best. Here are some famous faces to be on the lookout for while you're crushing the festival circuit this summer.

1.) Emma Roberts
Perhaps best known for her roles on American Horror Story and summer comedies like We're the Millers, this blonde bombshell is no stranger to the festival scene. A die-hard Coachella attendee and a lover of all things fun, you can expect to see Roberts out at shows this summer accompanied by her fiancé Evan Peters. While Roberts admits that Coachella has evolved dramatically over the years to appeal to a more high-end audience nowadays, it doesn't stop her from coming back and donning some of the season's best festival fashions.
2.) Aaron Paul
The brilliant mind behind Breaking Bad's tortured yet love-able, Jesse Pinkman, is a self-proclaimed festival junkie, and for good reason. Not only did he tell SPIN magazine that he's "addicted to concerts," the film and TV actor also has festivals to thank when it comes to his love life. Paul met his wife, Lauren Parsekian, at Coachella music festival in 2011. If you run into him, just don't be the asshole who asks if he's selling "the blue stuff" or yell "BITCH!" I imagine that happens quite often.
3.) Evan Peters
Having played major roles in every season of American Horror Story as well as the action flick Kick-Ass, Evan Peters has demonstrated time and time again that he has mega STAMINA! Thankfully, those fast-paced skills translate well in the festival atmosphere, which he frequents in the company of his fiance, and American Horror Story castmate, Emma Roberts.
4.) Lindsay Lohan
This one should come as no surprise, considering Lohan's long history of "following the fun." She's dated DJs, she's continuously spotted out at the world's best clubs, and she's lost a few acting jobs as a result of missing those early call times after some epic late nights. Girl throws down. She just finished her community service hours in NYC, so she'll have plenty of time to hit fests this summer.
5.) Adrian Grenier
When he's not promoting the upcoming big screen return of Entourage, this Hollywood heartthrob loves soaking up tunes in the sun. How do I know? I stood next to him for about an hour at a Black Angels show at Austin City Limits. That is, before two girls asked him for a photo, and he said no and b-lined it for the VIP section. Come on ladies, I know he's a babe. That's why you take inconspicuous selfies with him instead. Everyone wins, and he still gets to enjoy the music.
6.) Paris Hilton
Paris doesn't just go to shows these days, she headlines them. The heiress, model, actress, singer, entrepreneur and - now - DJ has played major parties in Ibiza, Miami and Los Angeles. When she's not hanging at Ultra's hottest pool parties learning from the best, she's spinning her own shows. A lot of folks are giving her flack for trying, but in an industry that embraces fun and acceptance, I think we should throw the babe a bone. And smile knowingly when she moves on to something else, like, next month.
7.) Zoe Kravitz
Growing up in a family where music is so deeply ingrained should obviously translate into great taste, and in this case it definitely does. It's no surprise that the man, the legend Lenny Kravitz's eldest daughter, actress and model Zoe, is quite the festival goer with several years of Burning Man and Coachella under her belt. Her new film Dope, which premiered at the Cannes Festival in France, co-stars A$AP Rocky and was produced by Pharrell Williams, two other names that go hand-in-hand with festival season. This girl goes wild for the night.
8.) RJ Mitte
When Walt Jr. is finished crushing breakfast on Breaking Bad, he moves on to stick it out as a professional DJ. It takes one to know one, and that's why you can expect to see Mitty out on his Breaking Bad-themed tour Breaking Beats, which had it's opening show at the legendary B.B. King's club in New York City.
9.) Sienna Miller
Sienna Miller, who you may have seen most recently in the Academy Award-nominated film The Foxcatcher, is spotted annually at Coachella Music Festival and the UK's Glastonbury Festival. You can expect to see her partying alongside other beautiful people, like the world-renowned model Poppy Delavigne and her sister Cara. Always topping the "Best Dressed" list, Miller's just another example of girls who can rage and look fabulous at the same time. You can probably also thank her for that whole BoHo festie fashion craze.
10.) Leonardo DiCaprio
Videos of Leo went viral after he was spotted busting out some epic dance moves in a GA field at 2014's Coachella Valley Festival. He returned in 2015 to reprise those moves, carefully making it a point to cover his face and try to maintain anonymity. I know the ladies love Leo, but I'm less attracted to these dance moves than I am to his portrayal of Arnie in What's Eating Gilbert Grape. It's true.