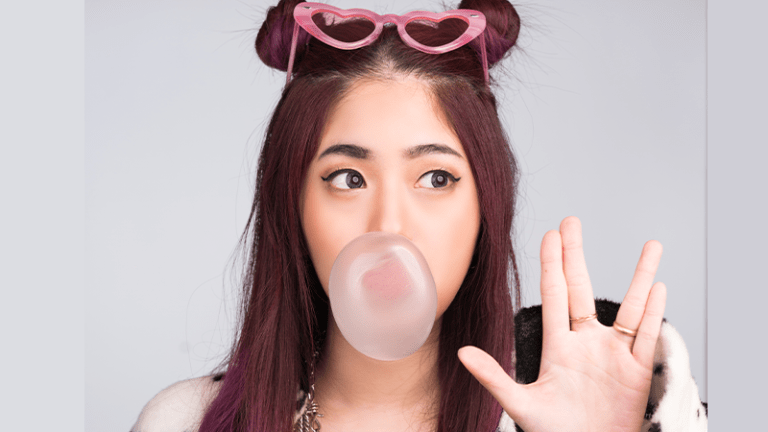 10 Influential DJs from Rising EDM Scenes Around the World
These EDM artists are household names in their respective regions.
With many of EDM's dominant superstars hailing from North America, Western Europe, and Australia, it's easy to overlook the industry's players from other parts of the world. Different social media platforms and streaming services are widely used from region to region, meaning that an artist with a massive following in one place may be relatively unknown in another.
Though these DJs hail from the scenes of less historically recognized electronic music scenes, their skills and influence are no less impressive. Read on for a selection of EDM talent tucked away in all corners of the globe.
1. Cat Dealers - Brazil
Cat Dealers (real names Luiz Guilherme and Pedro Henrique) are a sibling DJ duo hailing from Rio de Janeiro. They first came to prominence with their impressive remix of Tom Novy's "Your Body," and have since become a powerhouse in the South American DJ scene. Since 2016, the two have been recognized by DJ Mag Top 100 and Forbes Brazil's "30 Under 30" list. 
2. Mariana BO - Mexico
Mariana BO (real name Sandra Borrego Mariana Robles) is widely recognized as one of Mexico's first big female DJs, and is among Latin America's biggest names in EDM. Her music is varied and flexible, with a lot of big room, electro house, trap and trance thrown in. She is not only a DJ, but also a traditionally trained violinist who incorporates stringed and other instruments in her music and DJ sets. 
3. RayRay - Taiwan
RayRay (real name Chao Hsin-lei) is a powerhouse reigning from Taiwan. Mixing hip-hop from the tender age of 15, Hsin-lei pursued her passion in music and soon discovered house, bass, trap, and dubstep. In 2013, she was the first woman to win the Taiwanese Red Bull Thre3style DJ competition. She has since worked with Skrillex, has residencies at Taipei's major clubs, and has signed with Yellow Claw's Barong Family. Her style, which she calls "alien music," is trap and bass heavy, occasionally bleeding into riddim territory.
4. Satoshi Tomiie - Japan
Satoshi Tomiie is one of Japan's most influential DJs. Born in 1966, Tomiie experimented early on with keyboards and synths. In the '80s, he met and played alongside house legend Frankie Knuckles at a party thrown by a Japanese cosmetic company, and was soon thereafter signed on as the third member of Def Mix Productions. It is no exaggeration to consider Tomiie a core figure in house music.   
5. Chace - China
Chace (real name Zhu Yihan) is one of China's fast-rising EDM superstars. Breaking through the Great Firewall, Yihan made headlines as China's first DJ to play at Tomorrowland at the age of 18. Since then, he has released multiple EPs and has released music via Barong Family. 
6. Nucleya - India
Nucleya (real name Udyan Sagar) is an Indian-born DJ and producer who has experimented with electronic music since the '90s. Originally part of electronic group Bandish Projekt, Sagar broke off for his solo project in 2007. Sagar is often credited with being one of the first artists to bring bass music to India. His works uniquely and seamlessly blend Indian folk and street music with intricate bass sounds. 
7. Biliguudei - Mongolia
Biliguudei is an artist from Ulaanbaatar, Mongolia, and is a pioneer in the Mongolian underground electronic music scene. Studying music in Beijing and Berlin, Biliguudei has toured across Asia and parts of Europe. He began The Majesty Mangolia record label, and has since founded electronic music festivals and events in Mongolia that still go on today.
8. Amine K - Morocco
According to his bio, Amine K (real name Amine Akesbi) is a "Moroccan warrior, riding in on a camel unicorn." In 2009, he started the Moroko Loko event brand, and he is credited with reviving the extinct underground music scene in Morocco. Since then, the culture has reblossomed and Akesbi's own popularity has exploded. He regularly tours the world over, and is a resident DJ at Oasis Festival. Strongly influenced by traditional North African sounds, Akesbi's music hovers somewhere in the realm of progressive house.  
9. DJ Rachael - Uganda
Recognized as one of East Africa's first prominent female DJs, DJ Rachael (real name Rachael Kungu) is considered one of the most important and influential DJs in and around the region. Ugandan by birth, she discovered the decks after watching a performance by DJ Spinderella. Kungu performs all across Africa and abroad, and regularly participates in and spearheads feminist and LGBTQ+ initiatives. 
10. HAEZER - South Africa 
HAEZER (real name Ebenhaezer Smal) is one of the pioneers of South African industrial bass music. With a sound he's dubbed "electro trash," Smal has headlined tours through Australia and Europe, and continues to play at South African music festivals. He has worked with artist like the The Bloody Beetroots and Black Tiger Sex Machine.