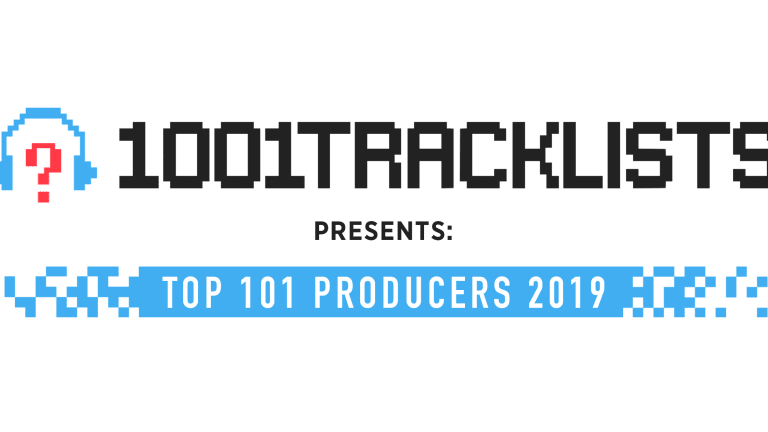 Who Are The Most-Played Artists of 2019?
1001Tracklists releases the fourth annual edition of their highly respected Top 101 Producers chart.
Back again after our coverage of the 1001Tracklists Top Tracks of 2018, 1001Tracklists' rankings for the Top 101 Producers of 2019 have finally arrived. They offer EDM fans arguably more insightful list of top-performing artists than the now infamous DJMag Top 100. Based solely on quantitative performance data rather than expensive fan voting campaigns and alleged under-the-table payments, the 1001Tracklists chart features the artists whose songs were supported most frequently by other touring artists and DJs. 
To be more specific, the rankings are calculated based on an artist's cumulative "unique DJ support," meaning that an artist's rank is based on the number of times that their tracks are played by popular DJs in their live sets, recorded radio shows, and official DJ mixes. By taking each artist's catalogue and determining how many times their music was included in various performances between October 1st, 2018, and September 30th, 2019, 1001Tracklists was able to create their Top 101 Producers of 2019 list as reflected by popular artists' taste in terms of what they choose to play.
The fourth installment of their 101 Top Producers list, the 2019 edition is full of both the expended contenders for top slots and a whole slew of incredible new talent well on the way to saturating airwaves around the world. 

Unsurprisingly, David Guetta stands as the new champion of the charts, moving up 16 places from his 2018 rank and receiving 1,721 verified placements in 2019 alone. Tiësto and Skrillex come in at a close second and third place, with 1,698 and 1,672 track placements, respectively. The return of Swedish House Mafia pushed Axwell into the number four slot, and last year's champion, Dutch DJ/Producer and Hexagon label boss Don Diablo, slides into the number five position, rounding out the top five with some of the industry's top touring talent.
This years list also features 30 entirely new entries into the charts. Keanu Silva stands out as the highest-placed new act, jumping all the way up to position #23. Don Diablo's edit of his record "King Of My Castle" is set to be one of the most-played tracks of 2019.
Other exciting new entries include Matroda (who spent 2019 building up to his long-awaited Red Tape album with Dim Mak), Nitti Gritti, MK, and Gorgon City, as well as the grammy-nominated trance legend Paul Van Dyk.
If you plan to attend Amsterdam Dance Event (ADE) this year, don't miss out on this year's Top 101 Producers live from Club Nova, where you'll be able to catch more than 20 artists from this year's charts performing exclusive B2B sets. It's sure to be an event to remember. If you won't be making it to ADE, the event runs from 17:00 - 21:00 CET and will be available on Facebook.
Check out the full list of rankings for information about each artist, as well as a tally of their cumulative performance numbers for 2019.
FOLLOW 1001Tracklists:
Website: 1001tracklists.com
Facebook: facebook.com/1001tracklists
Twitter: twitter.com/1001tracklists
Instagram: instagram.com/1001tracklists
SoundCloud: soundcloud.com/1001tracklists