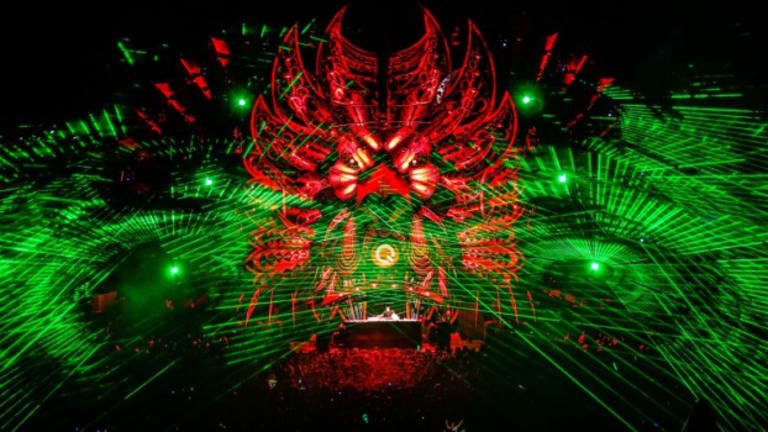 11 Of The Sickest Laser Projections EDM Has Ever Seen
Check Out The Coolest Laser Light Shows That EDM Has to Offer!
Lasers and EDM go together like peanuts and baseball - one can live without the other, but when the two are combined, they create for an elevated experience unlike any other. OK, maybe peanuts and baseball isn't that epic, but you get the point.

Behind every great DJ there are even greater lasers, and we've collected 11 photos of the craziest laser projections to take place at an EDM show or festival. Get a towel ready, because the drool-factor is quite real with these pics:

Edit: We added an extra one cuz why not.
1. Defqon.1
2. Armin van Buuren
3. Tomorrowland
4. Q-Base
5. Savoy
6. Masters of Hardcore
7. Midnight Conspiracy
8. Omnia Nightclub
9. Datsik
10. Markus Schulz10. Markus Schulz
11. Eoto
Lasers by LaserWolf FX

Bonus: TomorrowWorld