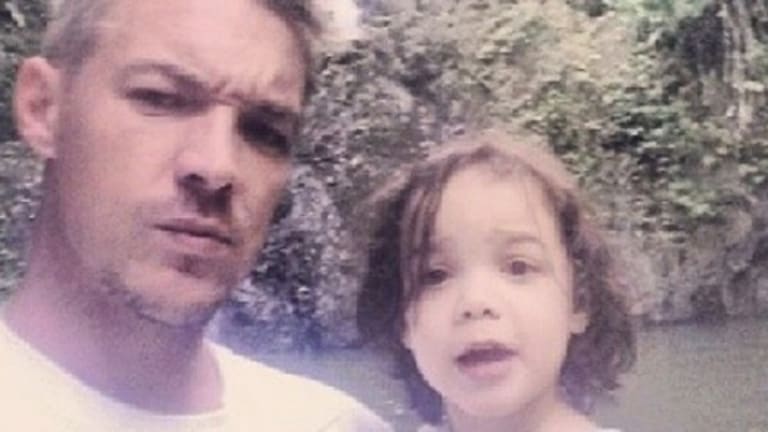 15 EDM Stars Who Have Kids Waiting For Them At Home
Here's a list of producers that juggle being both a parent and producer.
The career of a DJ/producer forces them to travel around the world nearly every day. They are constantly playing at shows or festivals, working on new music, and catering to their fans. Although it can be extremely difficult at times, many producers have successfully balanced their demanding schedules with their personal lives.
Here's a list of 14 producers who have kids waiting for them at home:
1) Eats Everything
Can you imagine if your dad was Eats Everything? Aside from having a massive music collection that spans everything from techno to disco, you're pretty much guaranteed to grow up with an A+ sense of humor.
2) Diplo
Diplo is one of the busiest and most successful producers in the game. Although his career never seems to come to a halt, he always finds time to spend with his son Lockett. Diplo's constantly sharing photos and videos of Lockett, and he seems to be just as cool, if not cooler, than his dad.
3) Armin van Buuren
Armin van Buuren and his wife, Erika van Thiel, have two kids together – a daughter named Fenna and a boy named Remy. Armin has proven over and over again that he loves his family; he was so excited to make the announcement of Remy's birth and dedicate his set to him at Tomorrowland 2013. His remix of Let It Go, the hit from Disney's Frozen, shows how kid friendly he truly is.
4) Eric Prydz
Eric Prydz is another top producer trying to balance his job and two kids. Prydz has a beautiful daughter and adorable son who have made a few appearances on his Instagram despite his busy schedule. He named his track "Leja" after his daughter.
5) Kaskade
Ryan Raddon, better known as Kaskade, and his wife Naomi are the parents to three daughters – Mia, Sasha, and Isla. He mentioned in his Fire & Ice album booklet how beautiful all his girls are and how much they inspire him. Even though he's constantly on the go, he always finds a way to make time for his family. He even brought them with him on the Freaks of Nature Tour, which resulted in them making a special appearance in the DVD. Here's a photo of Isla helping her dad pack:
6) Sunnery James
Sunnery James and his gorgeous actress/Victoria's Secret model wife Doutzen Kroes have two kids. He has a son named Phyllon Joy and a daughter Myllena Mae that they just welcomed into their family a month ago.
7) Deorro
Deorro has taken to his Instagram to tell his followers that he hopes to make his two boys proud in the future. Brothers Ayden and Isaac seem to be musically inclined, taking after their father. He posted a video of Isaac playing the drums and stated in the caption that Ayden's been asking for a piano.
8) Steve Angello
Steve Angello and his wife Isabel Adrian are the parents to Monday Lily and Winter Rose. His track "Monday" was dedicated to their first daughter. The Swedish couple is constantly posting photos of their kids and makes it known to their fans that despite their packed schedules, there is always time for family. He'll even ocassionally take a break from the studio for an afternoon swim with the girls. 
9) Sebastian Ingrosso
Sebastian Ingrosso, another former Swedish House Mafia member, and his wife, Kee, are also the parents to two baby girls named Melina Aida and Miranda Valentina. When he's not working on his Departures project or DJing somewhere around the world, he's spending time with his three girls. The photo of him at Summerburst Festival 2013 in Sweden onstage with his daughter went viral. It's awesome to see him bring his daughters to work!
10) Axwell
The final producer and member of the Swedish House Mafia, Axwell, and his wife, Gloria Golnar, have two little sons named Leon and Elton. Similarly to Ingrosso, when Axwell's not working on Departures or performing somewhere, he's spending time with his two boys and Gloria.
11, 12) Adam Beyer and Ida Engberg
Adam and Ida are another electronic music power couple. The big-time techno producers are also parents to three children who keep them plenty busy. Let's just hope they each pick up DJing so we can have a Drumcode family affair with b2b2b2b2b sets.
13) Bro Safari
Bro Safari and his son Elliot seem to be a dynamic duo. His Instagram is filled with high-energy pictures and videos of his three-year old dancing, DJing, or just smiling and laughing big.
14) KDrew
Kevin Drew, while not traveling on tour or producing chart-topping hits in the studio, can be found relaxing in his beautiful home in New Jersey with his wife Danielle and his son Jackson.
15) Caspa
The king of dubstep continued the royal line by welcoming a baby boy to the family in 2016. Here's to hoping that Baby Caspa takes after music like his old man!