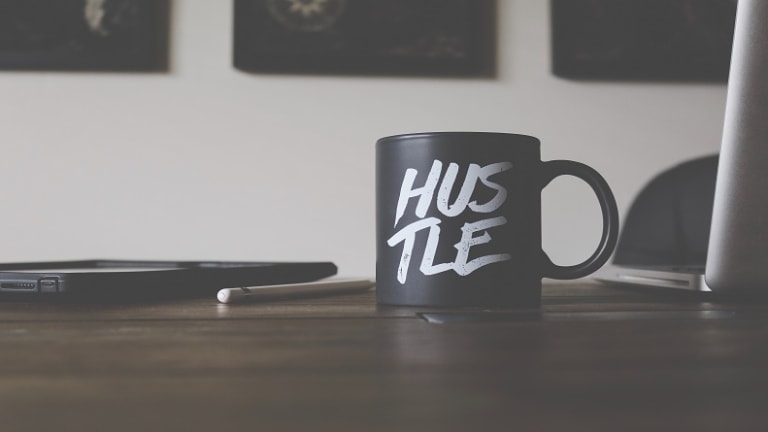 15 Ways To Grow Your Artist Following Right Now
Let's start this article off by saying that the majority of people who "teach" you how to grow a following don't give you all the details because they want you to pay for the detailed answers. But I'm not like that. In this article, I'm going to share some growth tactics that the majority of people are too afraid to say - because they wanna keep the strategy to themselves. I'm not asking for money. I'm not asking for fame. But if this article helps you, please share it with a friend. 
And now for the interesting sh*t...
1. Give away your music for free.
I've done this one many many times. And the results are always exceptional. For example, In 2017, I did a collaboration with the Australian Government Tourism Department for Queensland. It got featured twice. 
In order to increase distribution of the song amongst the world, I emailed 200-300 influencers + tourism boards etc offering free use of the track in their content. We ended up getting tonnes of people on YouTube, Instagram etc to use the track. 
As a result, the project gained over 1.5 million streams. Due it being featured by so many large accounts, people were naturally searching for it on Spotify - thus increasing the fanbase on that platform. I've done tonnes of projects like that. But it was just an example.
By giving away your music for free to influencers (and not giving them copyright strikes or claims), you are spreading distribution of the song - leading to potential virality.
2. Facebook & Instagram ads are your new best friend.
I'm gonna be straight up honest with you. If the visuals/quality of your ad is terrible, you're wasting your money. It sucks sh*t. You won't get results. However, if the quality of your ad is great, and the targeting is good, it'll be effective.
For example, if you release a remix of a Drake song, you can target everyone in his fanbase that also likes EDM, and then run ads against that audience with your remix as the content. With the option to like your fan page in the top right corner, it allows you to grow your audience quickly using an effective content strategy. Pretty neat right? Yes Indeed. 
3. Remix trending content.
Hats off to the bombs away lads who seem to be pretty damn awesome at this.
By remixing trending songs + viral content, it allows their remix to appear in the top search results - thus gaining views. Plus, if it's a topic that people are already talking about, there's a strong likelihood people will share it.
Let's use their Walmart Kid video as an example. Because it was a trending topic at the time, loads of people found it absolutely fascinating. This allowed it to gain several hundred thousand views pretty quickly. 
4. Get featured on culture pages.
I used to work for one - so I know this method extremely well. For those of you who don't know, I used to be one of the guys at The Wall Of Comedy. One of the founders is the lead actor in the new Purge movie. So that's cool.
Anyway, culture/meme pages are pretty incredible for growing your artist fanbase. Let's say that you make a video (like above), and send it to 300 meme pages across Facebook & Instagram. The odds are that MAYBE 10 will feature it if it's good. The truth is that they get so many content requests it's hard to read every single submission. 
A few examples of culture pages:
- The Wall Of Comedy
- TheLadBible
- Unilad
- EpicFunnyPage
- The Hook
By tagging your artist page in the description, they are driving traffic directly towards your social media. Of course, if each video is getting a couple million views, and 10 pages are featuring your content, it doesn't take a genius to figure out that your fanbase is gonna grow. 
5. Pay for sponsored posts.
The past few methods can be done for free (if your content is good enough). But if you're balls-deep in cash, and are looking for a productive way to spend it, sponsored posts are a great way to grow a fanbase.
Let's say that you slide into the DM's of a large Instagram page/influencer that you want to feature your content. The first thing they're gonna say is "What do you want". And although asking to be featured across every single piece of their content could work, your name isn't Drake. Plus, the influencer wants to keep a bit of their dignity and not be a sell-out (unlike my good friends at Spotify).
Therefore, the most likely option is paying multiple influencers for a one-off post on either their feed or story. Personally, I prefer the option of stories as it allows consumers to swipe up. If you have a merch line you wanna sell, swipe up. If you wanna direct people to your new song, swipe up. You get the idea. Influencer collaborations are pretty awesome... even if you've gotta pay to get your name out there.
Get your ass on Musical.ly.
SO MANY people laughed at me when I said that Musical.ly was a great platform for promoting your music. But after it sold for a billion dollars, pretty much everyone went silent.
What the majority of people don't know is that the platform has a partnership with Apple Music. If a lot of influencers use your track on Musical.ly, you'll notice a pretty awesome spike in Apple Music streams. If you want some advice on how to promote your music on Musical.ly, feel free to message me. 
7. Pay For Remixes.
It doesn't take a genius to figure out how this works. For the sake of examples, lets say you hit up Kygo and he agrees to remix your song, his fanbase will see that he released a new remix, and thus go and check it out. By getting a well known artist to remix your music, it attracts their fanbase to yours. Simples.
8. Get featured on blogs.
With over 1.7 million people following EDM.com, it's not a bad place to get your music promoted. It's certainly better than YourEDM.
If you wish to get featured by us, all you have to do is have good content, and be polite in your pitch. You're more than welcome to send me demos on Facebook, or hit up my editor by sending an email to editorial@edm.com.
9. Collaborate with people in other territories.
If you wish to break into a new market, you could either start from the bottom, or collaborate with one of the biggest superstars in that territory. I certainly know what I'd rather choose.
Justin Bieber is a ridiculously good example of this tactic to grow in foreign markets. By collaborating with Luis Fonsi & Daddy Yankee, his name managed to penetrate deep inside the latin market. Oh, and earn a decent amount of cash in the process. 
If you wanna break into a new market, use the Spotify Top Charts to identify people within a market, and then email people within that list offering to collaborate or remix one of their songs. 
10. Utilize opportunities.
Here at EDM.com, we love giving out opportunities to help you guys grow your audience. Therefore, the "remix of the week" is a concept generated that promotes upcoming artists by getting them to remix a track. As a result, they get their name featured across all of our socials. Not bad right?
My point is that you should constantly be searching for opportunities to grow your fanbase & network within the music industry.
11. Get your music on large YouTube channels.
Like a few of the previous methods, this one is pretty straight forward. By getting your music featured by loads of big channels, it allows your name & content to be heard by potentially millions of people.
12. Network with Spotify curators to get your music featured.
Once you have finished reading this article, go to Linkedin or Facebook, and type in the search bar "people who work at Spotify". This will bring up a list of curators that own a Spotify playlist. If you have a few mutual friends, add them up and create a good relationship (but nothing inappropriate).
13. Livestream.
Livestreaming is a pretty cool feature as it allows a content creator to interact directly with their audience. My suggestion is to offer an incentive for people to share your stream. eg. A 1-1 Skype session or a name shout-out within the stream. This allows your Facebook page to be seen by a lot more people. 
14. Use the trending page for content ideas.
Stuck on ideas for social media content? Need some inspiration as to what will go viral? Go to YouTube, and click on trending. This will bring up about 100 popular videos within your location. If you see some patterns (such as multiple videos talking about the same topic), consider remixing it. As mentioned in method 3, remixing trending content is a good idea.
15. Be smart about your tags.
When using tags/hashtags in your content, you should try and focus on options that won't have high competition. For example, #music will be extremely hard to rank your video for on Insta & YouTube. However, something more specific such as "Drake's God's Plan Remix" will be much easier to rank on. This essentially allows your content to be seen by more people - as it's a lot higher in search results.
Anddddd that's the end of the article. If you found it useful, please share with a friend and spread some positivity within the music industry. Alternatively, you are welcome to reach out to me regarding any questions that you may have.
Promoting your music brand can be expensive & costly. But the price is (probably) nowhere near what Drake's team paid Spotify to have his face plastered all over the platform. So consider yourself lucky! :)