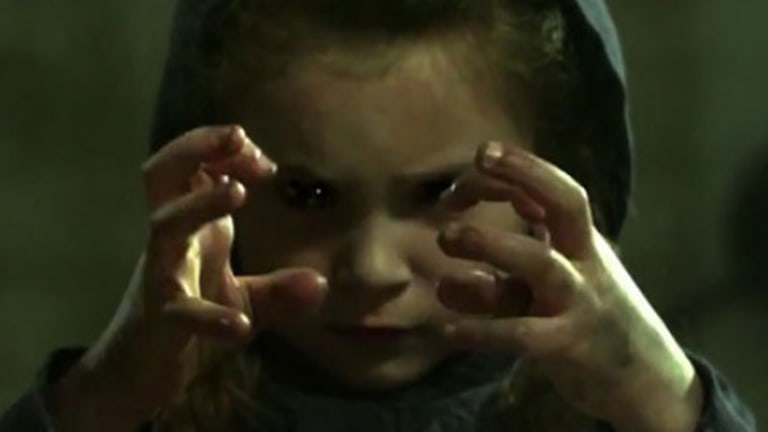 20 Of EDM's Most Creative Music Videos
Some of these music videos are unreal.
When it comes to electronic dance music, it has always been more than just the music. Besides the auditory aspect of it all, the production of EDM is truly an art form. While some focus on primarily the song itself, music fans also get the opportunity to appreciate some of the other factors that are involved in the creative process. Lyrics, melodies, video production, visuals, album artwork, and more, creating music is hard work. Music videos in particular require an equal amount of creativity relative to the actual song. We compiled a list of our favorite and most creative electronic dance music videos that illustrate true artistry in their concepts, motifs, and themes.
1) First Of The Year (Equinox) - Skrillex
With over 350 million views on YouTube, this music video is among the best music videos in EDM. Although the song itself has always carried a frightening vibe, the music video directed by Tony Truand is unlike any other music video I have ever seen. "First Of The Year" tells a twisted tale as it depicts a creepy older man's pursuit of a young girl, who unknowingly possesses horrific powers. The lighting and effects perfectly fit the song and the unique essence of Skrillex' music.
2) About You - XXYYXX
XXYYXX really slows things down with this track and video. Adhering to the dreamlike vibe of the melody, the music video follows in similar fashion. The "About You" music video consists of a montage of girls exhaling smoke in slow motion. Things really get interesting around the 3-minute mark, where each girl dons a fox mask in addition to their mesmerizing smoke signals. The time-lapse of the video creates an amazingly unique and hypnotizing atmosphere to the song, and time seems to stop whenever I watch this film - this music video is definitely a classic.
3) Greyhound - Swedish House Mafia
Although greyhounds do adhere to the general theme of the music video, Swedish House Mafia's music video for "Greyhound" is extra-appealing because it could very well have been cut from a blockbuster film. The quality of the video is impeccable, and the way the characters watching the race are dressed is so intriguing and entertaining that it adds an otherworldly feel to the song's high-speed energy. From the robotic greyhounds to the luxurious getups, this music video is one of the most progressive films I have ever seen in EDM.
4) Levels - Avicii
What will forever be one of the main hymns of the EDM culture, the music video for "Levels" by Avicii is hilarious. This music video highlights the stereotypical boring cubicle office environment and annihilates the scene via "Levels" as the main character dances vigorously throughout the office. The music video gets a little weird when he pushes a boulder up a mountain with a rainbow in the background; it also gets a little unclear when flowers blossom from his mouth and all the nurses begin a sudden collective flash mob. Although Avicii's career has evolved past this infamous tune, Avicii still puts out elaborate music videos.
5.) Weapon Of Choice - Fatboy Slim
The music video for "Weapon Of Choice" by Fatboy Slim features the one and only Christopher Walken, basically ensuring this short film is a cinematic masterpiece. I mean, who hasn't fantasized about running loose in a hotel and dancing everywhere to just "do your thing." Just watching Walken frolic around like he's in a field of daisies makes this music video a genuine classic. Not to mention the fact that Walken can, in fact, fly in the video as well.
6) Machine Gun - Noisia
This classic neurofunk track received quite the music video from director Henk Loorbach. Noisia's "Machine Gun" has a deranged theme that will stick with you for days, if the images don't flood your brain first. This music video represents an abstract story of the self-destructiveness caused by all of mankind and shows an influence from the Halloween classic, Frankenstein too.
7) Come To Daddy - Aphex Twin
If you're looking for a horror-based music video, look no further. Aphex Twin takes home the gold with his extreme music video for their popular track "Come To Daddy." This music video even has "little girls" skipping to a strange song. A little after 4 minutes in a horrifying creature scream at the top of its lungs as well, ultimately deeming this music video a miniature cult-classic.
8) Alone - Armin van Buuren
After Armin Van Buuren's successful album Intense, he conducted an interview via Armada Records to run through the album. While the majority of this list contains harder material and scarier concepts, the music video for "Alone" is creative on an entirely different level. In the interview, he reveals that Lauren Evans, the vocalist of the track, experienced an incident of no one helping someone who was suffering a heart attack. The concept of being alone is an intense emotion that Armin felt needed to be conveyed through the album.
9) Until The Quiet Comes - Flying Lotus
What is officially referred as a short film, Flying Lotus' music video for his original track "Until The Quiet Comes" is directed by Kahlil Joseph. This experimental song was announced as "Video of the Year" at the UK Music Video Awards 2013. This music video calls for a serious vibe and features some pretty heavy content.
10) CaliFuture - Claude VonStroke Feat. Barry Drift
From the moment this music video begins, the absolute weirdness of the video increasingly surpasses expectations. The song itself is fairly upbeat and sounds like something I would want to listen on a sunny day just driving around in my car. This music video pokes fun at the common belief that when you move out to California you become famous, thus making you do ludicrous things such as painting your nails yellow and eating "mysterious" yellow liquid in a SnoCone. Claude VonStroke's "CaliFuture" even has a dancing hotdog, and I'm not sure how you can beat that.
11) Big Bad Wolf - Duck Sauce
A-Trak and Armand Van Helden of Duck Sauce really got weird in their music video for "Big Bad Wolf," directed by Keith Schofield. It would be impossible to watch this music video and not be utterly confused, however, Duck Sauce has offered fans insight on the music video: "Why do all dance videos have to have the same escapist fantasies, girls in bikinis and cheesy choreography? In this clip we're focusing on what truly matters to man: his penis."
12) Get By - Delta Heavy
As far as effort and creativity go, Delta Heavy went above and beyond with their music video for "Get By" The drum and bass/dubstep track is paired with a music video that brings back all the classic board games to have ever existed. Connect Four, Scrabble, Guess Who, Hungry Hungry Hippos... they are all viciously destroyed and turned into a vinyl record of the track "Get By." The music video was produced entirely with stop-motion, making this video both amusing and aesthetically pleasing.
13) Da Funk - Daft Punk
Daft Punk's originality has always exceeded expectations, but this music video may have caught us off guard. "Da Funk" follows the story of a guy in a dog mask with a single crutch and a cast on his leg. The man in the dog mask looks at some Christmas decorations, flowers, and rekindles an old flame and proceeds to mess it all up.
14) Concrete Angel - Gareth Emery Feat. Christina Novelli
The music video for "Concrete Angel" by progressive trance producer Gareth Emery introduces an interesting and creative take on the city lights. Artistically speaking, the director effectively utilized the windows on the city buildings to replicate the sound waves of the song, bringing an entirely fresh visual take on the track. Both the city building lights and the racing lights from moving cars make this music video visually stunning.
15) Pursuit - Gesaffelstein
Gesaffelstein is predominantly known for his ominous and deep techno, and "Pursuit" is the perfect depiction of his unique style. The music video depicts a series of bizarre and unexpected happenings such as a guy with a golden hand, clones preparing for battle, a naked lady, and much more. The video makes shows an incredible amount of emotion and artistry in the most minimal of ways.
16) Cloudlight - Eskmo
Directed by Dugan O'Neal, "Cloudlight" by Eskmo is a trippy music video. Stunning time lapses of the night sky, clouds, and more, this music video is breathtaking. Brendan Angelides of Eskmo also stars as the main character as well. This producer has released music through multiple record labels including Planet Mu and Warp Records.
17) Far Away - Feed Me & Kill The Noise
Feed Me and Kill The Noise's collaboration on "Fary Away" earns a spot on our creative music videos list. The music video is completely animated starring both the Feed Me monster and KTN. This music video was purposely created to be an "audiovisual journey" according to Feed Me. "Far Away" features some pretty insane visual graphics that brings the viewer into a world of its own.
18) Turn Down For What - DJ Snake and Lil Jon
When this music video first came out, I think we were all pretty caught off guard; although, with the given title of the song, perhaps we were fairly warned. TDFW kicks off with this random guy just absolutely losing it and escalates rather quickly as he spreads his dancing mania. DJ Snake and Lil Jon really got weird with their music video, but it is surprisingly entertaining watching people magically slam through floors.
19) I'm The One - Dillon Francis and Flux Pavilion
If you enjoy kittens and laser beams then this might just be your favorite music video ever. Who knew Flux and Dillon's heads on cats would be so hilarious? Mystical flying cats and exploding furniture also occurs in this music video. "I'm The One" is quite unusual due to the unexpected visuals and the floating hands. It isn't surprising that Dillon put out this music video, as he is known for being artistically free when shooting music videos such as "Get Low" with DJ Snake.
20) Lost You - Zeds Dead Feat. Twin Shadow & D'Angelo Lacy
Literally everything in this music video is dripping, constituting this Zeds Dead track to be one of their craziest videos to date. With neon colors and flashing visuals, "Lost You" completely lost me after the first twenty seconds. Zeds Dead is known for their diversity and stepping outside their comfort zone, so a music video similar to this one isn't too unpredictable with these two.