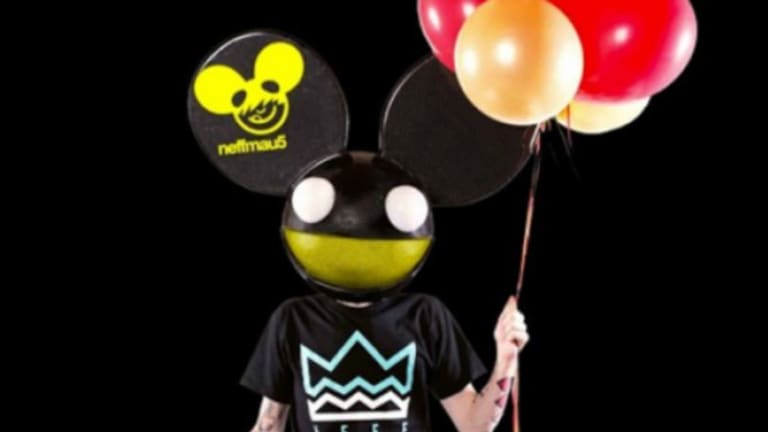 20 EDM Songs You'll Still Listen To In 20 Years
"It's too loud" will never be a decent excuse.
20 years leaves a lot of room for change. People grow, styles evolve, and trends sweep cultures clean. However, when it comes to music, every generation has those songs that can turn back time; ours will just have much, much more bass.
Here's a list of 20 songs we'll still be blasting 20 years from now. Some tunes were picked for reminiscing and others for transcending genres and entering the realm of damn-good-music-in-general. Let's just hope it's as fun to shake the neighbor's walls then as it is now.
deadmau5 & Kaskade – "I Remember"
A powerful song will give you chills time and time again, and this classic is no exception.
DJ Fresh – "Gold Dust" (Flux Pavilion Remix)
As one of the first dubstep songs to really make a splash in the States, it's safe to say a lot of good times were had to this song. All of those times will be remembered when you turn this on in 20 years.
Flight Facilities – "Crave You" feat. Giselle (Adventure Club Remix)
There was a time in our day when you couldn't step into a club without hearing this once (possibly twice). It's gritty, it's sexy, guys love it, and girls love it; it's a killer song and always will be.
Fedde Le Grand - "Put Your Hands Up For Detroit"
Catchy enough to be stuck in your head for the next 20 years, so I guess there's not much choice with this tune.
MSTRKRFT – "Heartbreaker" feat. John Legend
There aren't too many electronic songs that go perfectly with a steak and a glass of red wine. It's a classy affair, this one.
The Prodigy – "Breathe"
Sure, this song is already 20 years old as is, but nobody does it (or will ever do it) like The Prodigy. And for that, they deserve to be in history's playlist.
Bassnectar – "Magical World" feat. Nelly Furtado
Such bass. Much beauty. And unlike the Doge meme, this song should stick around.
Justice – "Genesis"
My ears will forever associate those opening chords with something very, very good.
The Chemical Brothers – "Hey Boy Hey Girl"
From the dudes who helped kick start it all comes one of the most iconic beats ever. The technology has escalated over the years but this one remains top notch.
Disclosure – "Latch"
It's a love song for now; it's a love song for later. (Sidenote: Our weddings are going to have awesome music.)
The Glitch Mob – "We Can Make the World Stop"
If art is something that can be revisited and reinterpreted time and time again, then this is a gallery in itself.
deadmau5 - "Raise Your Weapon"
That's right, another deadmau5 song. We probably won't think much of his tweeting habits then, but there's no denying the staying power of his best songs.
Mr. Oizo – "Flat Beat"
I will use this to annoy my children in the future, while also appreciating it as one of the funkiest beats (and videos) to grace electronic music.
Pretty Lights – "I Know The Truth"
This song packs a beat that's as confident as its title. And rightly so, as it could be an anthem of our youth.
Moby – "Porcelain"
Many of us were hardly old enough to appreciate this when it first came out, but the ambiance is undeniable and it only seems to get better with age (unlike the music video).
Daft Punk – "Around The World"
When your kids give you a funny look for once obsessing over some guys in robot helmets just throw this song on, look back, and laugh.
Faithless - "Insomnia"
This song is already over 20 years old and we're still spinning it regularly. Sometimes a tune will always be a tune.
Flume - "Never Be Like You" (Feat Kai)
Remember the first time you heard this song? Remember the feelings and memories that you have with it? Good, because in 20 years you're going to play this song and get hit right in the feels.
Odesza - "Say My Name (Feat. Zyra)"
One day you'll look back on Odesza and think about the time they completely turned your world upside down.
Dirty Vegas - "Days Go By"
Days (and decades) go by and we've still got Dirty Vegas in rotation.