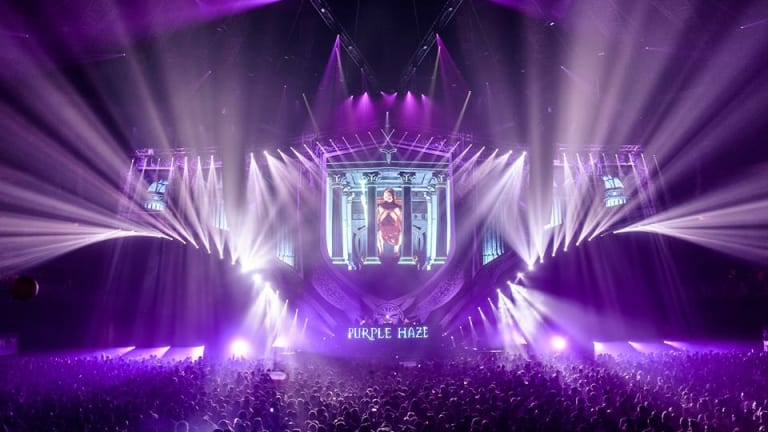 4 Reasons Why 2017 Was the Best Year for Trance
Don't call it a comeback
**Written by Jesse Trommel
Even though we are in 2018 for a while already, the year 2017 will not be forgotten by Trance lovers soon. Several comebacks, a Beatport #1 and a true album flood have defined this year and created a special spot in the history of Trance music.
The comeback of Trance Energy
It was quite a surprise when Tomorrowland announced they were hosting a Trance Energy stage at their 2017 edition, since ID&T organized the last edition of it in 2011. It appeared to be a great success, since the huge indoor stage was packed for basically the whole day. With acts like Paul van Dyk, Ferry Corsten, Cosmic Gate, Johan Gielen and many more, the line-up included everything this comeback needed. But there is more. Tomorrowland just announced Trance Energy will also be present at their 2018 edition, on Sunday July 22. Maybe 2018 will also be the year a stand alone Trance Energy event will reappear on the calendar, possibly to compensate the lack of ID&T's Sensation festival in Amsterdam this year? We cannot wait for sure! 
The revival of Trance on Beatport
2017 was also the year where a Trance track finally reached the #1 position at the Beatport main chart again. This honour was for Gareth Emery, Standerwick and Haliene for with their amazing track "Saving Light." All of the song's profits went to an anti-bullying organization, of which you can read more in an interview with Gareth here.
But this was not a mayfly. The overall sells of Trance music on Beatport went up, and Trance climbed on the popularity chart of genres from 9 to 6. This is due to tracks like "All Over Again" by Bryan Kearney, "Sunny Days" from Armin van Buuren and the ordinary collaboration between Jason Ross and Seven Lions on "Higher Love." But it were not only the successful singles that made 2017 a great year for Trance music.
A true album flood
Many of the Trance legends that have been around since the start of this century decided 2017 was the year to drop an album. The most recent one is The Only Road by Gabriel & Dresden, which released 11 years after their last studio album. Earlier this year Paul van Dyk dropped his From Then On album, while Ferry Costen when back to more pureist Trance with concept album Blueprint. Meanwhile, Cosmic Gate decided to pamper us with two chapters of their Materia. Besides that, Markus Schulz thought it was about time for his alias Dakota to produce an album, while the talented Craig Connelly released the fantastic One Second Closer to kick of his alike named label. But if you don't think this will be enough material to get through, Above & Beyond are about to unleash their Common Ground album on January 26, 2018. 
The comeback of EDM stars
Another great album is SPECTRVM produced by Sander van Doorn's alias Purple Haze. The special thing about this one is it remarks his comeback to the world of Trance, after a musical shift to a more EDM and Tech House sound. But he wasn't the only one that made such a comeback. Ultra 2017 will be remembered for the Trance comeback from both W&W as NWYR, Arty as Alpha 9 and Sander van Doorn, leading up to a year with Trance releases from these three acts. At the start the reactions within the Trance community on these comebacks were mixed, as explained here.
But when you let the music speak it is safe to say Trance lovers can only feel fortunate to have such talented producers creating masterpieces again.
2018…
The question we are left over with is how can 2018 top this fantastic year for Trance music? The release of an Above & Beyond album is a great way to start, but there is more that needs to be done. Let us know when your Trance year is successful and where you are looking forward to the most!