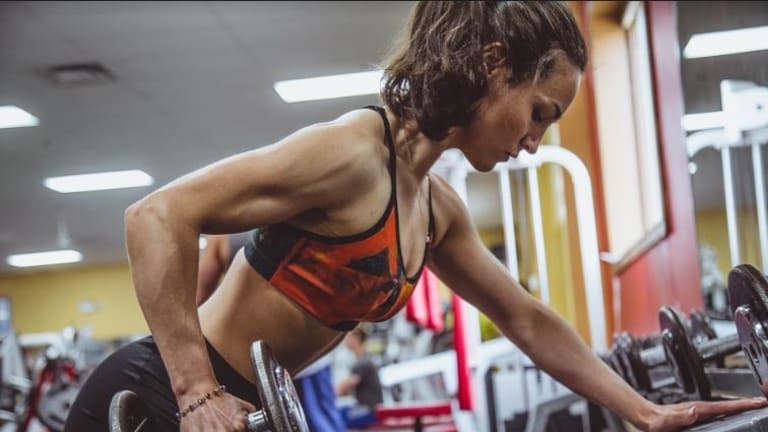 25 EDM Songs to Jumpstart Your 2019 Workout Playlist
Getting tired of the same old workout playlist? Here's 25 new EDM tracks to take your workouts to the next level!
Festival season is in full-force, and with summer approaching quickly. Every second in the gym counts. Whether you want to gain more muscle mass or trim extra fat, there is only one way to do it: exercise. A new year brings new EDM tracks to add to your workout playlist, but sometimes it is hard to know which ones are the best fit.
With so much music coming out every day, it can take hours to sift through the noise and find the tracks you would like to listen to while you work out. Luckily for you, this list is comprised of 25 EDM bangers to add to your workout playlist that will help you reach your fitness goals. Each one of these tracks was carefully chosen and guaranteed to help you push your body to the next level.
These suggestions include Don Diablo's remix to The Chainsmokers' "Something Just Like This," Gammer's "Out With the Old," DJ Snake's "Let's Get Ill," and many more upbeat EDM tracks to fit any weight-lifting or cardio routine.
Whether you're trying to get in shape for your next festival or just for summer activities, these tracks are going to guide you on your fitness journey. They will make you forget that you are working out and give you the same energy you feel when you're in the crowd at your favorite festival. When you hear the drop, your motivation levels are going to skyrocket, and your body will work like it never has before.  
W&W & MAURICE WEST – MATRIX
Upcoming electro house star Maurice West teams up with EDM giant W&W to produce their new hit track, "Matrix." The song is a hybrid of house, techno, and hardstyle, with laser-like synths and robotic vocals thrown in. The buildup in this track is insane, and the drop blasts you into outer space. "Matrix" is no doubt one of the best tracks released all year, and is a perfect addition to your workout playlist. 
SUPER SQUARE – SANDSTORM RELOADED
Super Square an up-and-coming future bass and dubstep artist, hits us with an incredible remake of Darude's famous "Sandstorm." There have been several remixes to this original hit, but this one takes the cake. There is so much energy in this track it is unbelievable. It mixes the original pop-trance aspects of "Sandstorm" with new age dubstep sounds, creating an awe-inspiring tune that defies the limits of typical EDM subgenres. If you haven't heard it yet, give it a listen. 
DADA LIFE – ONE NATION UNDER LASERS
EDM superstars Dada Life bring the heat with another dance music classic, "One Nation Under Lasers." If I had a vote, I would put this up for electro house anthem of 2019. This track's catchy rifts and awesome buildups will make you forget your working hard and make you think you're at the main stage.
AFROJACK & DAVID GUETTA – ANOTHER LIFE
The talents combined in this song are enough to make it chart topper. Popular big room producers Afrojack and David Guetta are behind the production and Ester Dean slides in with the mesmerizing vocals. If you like future house sounds with catchy vocal edits, this song is just for you. Drop after drop, the song continues to pull on the heart strings, making it a great addition to your updated workout playlist.
MARTIN GARRIX VS. MATISSE & SADKO – DRAGON
"Dragon" by Martin Garrix and Martissa & Sadko is a hugely underrated track in the EDM world. Garrix puts out a lot of bangers, but this track is one of the best. It will remind you of the original, uplifting big room house that made EDM culture explode throughout the world. Play this track before a tough set at the gym or run in the park, and it will give you the energy you need to blow through it.
If you liked these five tracks, there's more where that came from. Head over to BassFit.com or check out our full-length workout playlist below.