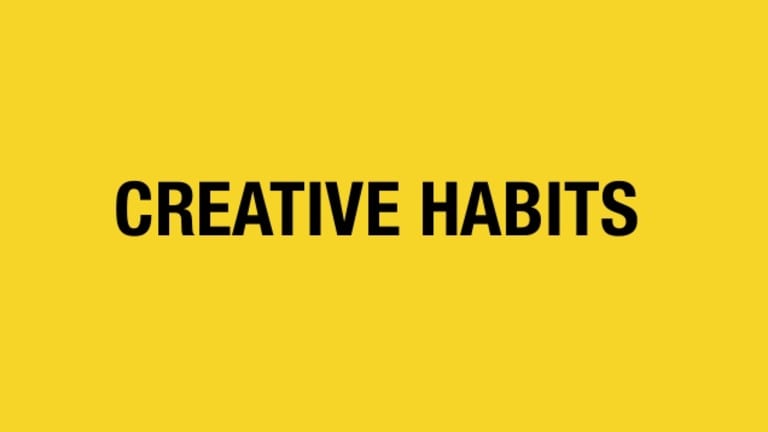 3 Habits To Make Sure You Nail Your Production Sessions
In Mind Over Music, we discuss ways for you to maximize your time spent in the studio.
Being a producer or a freelancer in any field means most of the time you're your own boss. 
In the early stages of your music career, spending time at the home studio is a necessary and cost-effective way to chase after your dream. There's no doubt, however, that staying motivated can be difficult. But if you're passively pursuing your creative career, then you can expect passive results. 
What you achieve, whether sooner or later, is a total representation of what you did with your time. If you want to achieve your dream but are still working less than anyone who's in a 9-5 job, then chances are your dream of hitting the main stage will be just that: a dream. Time is the key factor and you have to take responsibility to make sure you spend every second being as productive as you can. 
Here are some 3 habits that will help you take control of your time which in return will help you nail your creative sessions!
1. What's Your Aim For The Day?
If you know you'll be at home the whole day, it's a good idea to write down what your aim for the day is. 
Writing down exactly what you want to accomplish is a nice way to have a clear idea and to avoid a cluttered sense of direction. If you work on multiple projects at the same time, write it down, like "I have to lay down this new idea," "I have to mix this track," " 'If I have extra time I'll make some samples or do some sound design." 
This way of moving with a clear sense of direction will help you stay calm without getting distracted or falling victim to analysis paralysis. It's easier to get work accomplished when you know exactly what you're working toward.
2. Keep Your Distractions Away.
I can't stress this enough. As much as spending endless time checking your socials seems fun, it's counterproductive to your creativity and a major time suck. Think about what distracts you the most? The internet? Yeah, probably that!
There are two things that you can do in this case. First, turn off the wifi on all of your devices and keep your phone, tablet etc in another room, away from yourself and your studio. But just because you disconnected from wifi, doesn't mean that you still won't be tempted to check Reddit. For that, there are some great extensions like Focus for Chrome that will prevent you from opening any sites that distract you for a certain period of time! 
It's all about self-control, it'll take you 10-15 minutes to get in the zone. And with nothing to distract you, I don't think there is anyone stopping you from nailing your session!
3. Maintaining A Time Chart
Now, this is a great way to give yourself a reality check. It can be difficult to manage your time if you don't know specifically how you are using it. For me, I monitored my time use in a two-step manner and surprisingly it helped me to avoid wasting time on anything that is holding me back from learning or creating something new. 
The process is simple. First, monitor yourself for 6 days and write down everything you do and the amount of time spent. Now, on the 7th day analyze this chart and see what you can afford to spend less time on. Did you spend two hours of your evening scrolling through Instagram when you could have been making a sick beat? Being cognizant of your use of time and eradicating the habits that are not serving you in a productive way, will help you to tap into creative energies that are worth pursuing.
The second part of this is to monitor how much time you spend on making your art. Do this for 3 days and see if the total amount of time you spend in a day creating is getting you any closer to achieving your goals. This could either incentivize your morale and motivate you to go harder, or it could demoralize you if you're creative output does not match with your vision of where you want to be. Either way, if you're serious about pursuing music as both a passion and career, you'll get a massive boost to work harder to get to where you aspire to be!
Time is your greatest friend and enemy. Each day you have dozens of choices to make, and choosing to use your time in a way that nurtures your creativity will be one of the most beneficial things you can do to propel your career.
We hope you learned something new from this, let us know if these tips worked for you!