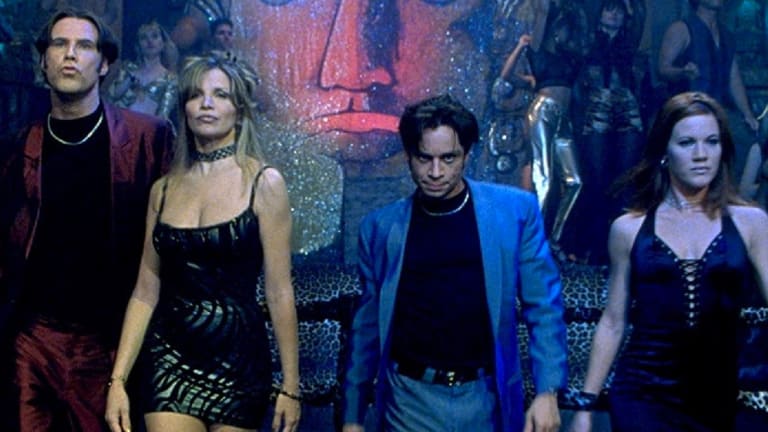 48 Forgotten Gems That Helped Shape Our Taste In Dance Music
Whether it's "Starry Eyed Surprise" or "Show Me Love," there's plenty of great tracks that shaped our early days listening electronic music.
The 1990's was a treasure trove for dance music and it's no surprise that a lot of those throwback hits influenced our current love for the many genres of electronic dance music. Whether you were hitting up underground raves, dancing to MTV in the comfort of your own home or listening to your favorite songs on your walkman or CD player, our 90's and 00's playlist will definitely take you back in time.
To give you a teaser, here are some of the most iconic dance music tracks from our list:
Technotronic - Pump Up the Jam
Although this song came out in 1989, it was on the US Billboard Hot 100 list in 1990, therefore making it count! "Pump Up the Jam" might be a pretty old track but it's still making waves today. In 2007, Sander van Doorn played his own electro-tech trance version at Pacha in NYC and it was such a hit that, despite not being officially released, it was selling in record stores on white labels. After finding out about these illegal sales, he later released his remix for free on his Myspace.
C+C Music Factory - Gonna Make You Sweat (Everybody Dance Now)
Another song that found its way onto worldwide Billboard Hot 100 lists and became one of the 90's "pop culture clichés" is "Gonna Make You Sweat." You can just imagine the list of movies, TV shows, commercials, etc. that it's been featured in (it's pretty long). In the late 2000's music database, AllMusic, dubbed the song as "the lazy Hollywood 'go-to' song for supposed laugh-filled, irony-fueled dance numbers."
Black Box - Strike It Up
"Strike It Up" is another chart topper, but it also shares something else with C+C Music Factory's "Gonna Make You Sweat:" a lawsuit filed by the vocalist of both songs, Martha Walsh. She was uncredited and wasn't included in the music videos that actually feature lip-syncing models instead. Both cases were settled fairly and actually ended up being catalysts in making vocal credits on CDs and music videos required by law. 
Snap! - Rhythm Is a Dancer
A massive hit in 1992, "Rhythm Is a Dancer" was a continuous chart topper worldwide. Even when Snap! re-recorded the song in 2003 and a TV ad used the song in 2008, it reappeared in the UK Singles Chart. What makes "Rhythm Is a Dancer" a hit, according to Miz hit. tubes' analysis of the song, is how the song "alternates female singing in the chorus with fluid, set back male raps in the verses" that have a "resonant sonority, which gives them an astonishingly melancholic softness, for a dance hit." 
Robin S. - Show Me Love
Robin S.'s biggest hit in her whole career, "Show Me Love" was actually one of the songs that made house music more popular. Although the original was a flop, it was luckily remixed by Swedish DJ StoneBridge and re-released in 1992 as the house hit we all know and love today. I don't know why it was a flop though, the 1990 original doesn't sound as bad as people think...
Haddaway - What Is Love
Who else pictures Jim Carey, Will Ferrell, and Chris Kattan driving along bobbing their heads in sync when you hear this song? If you don't know this classic meme look up the SNL skit from 1996, you won't be disappointed! As for the track, it's no surprise it was the number one hit song in 13 countries and ranked a little lower, yet still high in others in 1993. 
2 Unlimited - No Limit
For all of 1993, "No Limit" was Europe's best-selling song with over 2.8 million copies sold worldwide. Today, it's still probably the most widely known Eurodance song of all time. I mean, who hasn't heard "No Limit?" Of course 2 Unlimited also has quite a few other hit tracks, like "Get Ready for This" and "Twilight Zone," but they're not nearly as popular (and it's really close) as "No Limit." 
Zombie Nation - Kernkraft 400
Before The White Stripes' "Seven Nation Army," "Kernkraft 400" was the stadium anthem for all kinds of sporting events. For example, the Seattle Mariners and Los Angeles Dodgers play it after home runs, the Boston Bruins after they score a goal during a home game and a lot of college football teams before kick-off. The most recent use of this popular track was for Wales' national football team during UEFA Euro 2016. 
Eiffel 65 - Blue (Da Ba Dee)
I don't know about any of you, but "Blue" always comes to mind when I think of the 90's. Even though the lyrics purposely don't make any sense and it randomly uses the color blue as a topic, it was still in Billboard Hot 100 lists and had a Grammy Award nomination for Best Dance Recording. "Blue" is also one of the first hit songs to use the auto-tune vocal warble effect. 
If these don't get you feeling nostalgic for the 90's and early 2000's, check out our 90's + 00's Dance Music playlist! You might actually find one of your old favorites!