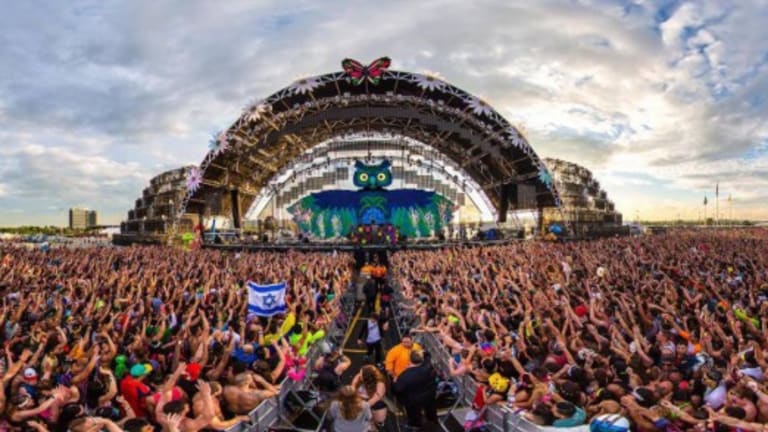 5 EDM Songs That Pushed Underground Genres Into The Mainstream
Without these five tracks, we might not be hearing these genres
Every day it feels as if a new sub-genre is generating a stir in our scene, and in some ways, that's the beauty behind the creativity in EDM. However, it is truly rare to see these stylistic movements lift off the ground and take hold of EDM fans across the globe.
Sometimes it takes a collection of releases. Other times, it only takes a single to bring these sub-genres into the limelight. Check out five songs that we've seen catapult a growing sound into main stage track lists and radio stations everywhere.
1) "Scary Monsters & Nice Sprites" - Skrillex
In 2010, Skrillex released the Scary Monsters & Nice Sprites EP, and within months it became an internet-wide sensation. It received more hate than love at first, and dubstep purists from the UK felt it was an absolute abomination, disrespecting their entire culture. Although this may be true in some ways, the EP planted itself at the center of the American dubstep scene, and inevitably led to the worldwide acceptance of the sound as "dubstep." Since then, the sound has been attributed to developing an array of genres in the U.S., most notably "brostep." Whether you thought it was the heaviest song of the time or the biggest hodgepodge of sounds to hit the internet, Skrillex's exclamatory release put his sound on the map, and it's easy to see how that success has played a part in his career today.
2) "Express Yourself" - Diplo feat. Nicky da B
Now before you get all up in a hubbub around who started the twerk genre, understand this - the "twerk" movement is nothing native to EDM. The cultural beginnings of twerk are rooted back to Côte d'Ivoire's Mapouka dance rituals, and even further back, for that matter. The New Orleans "bounce" scene found a revival in the booty-dropping dance style in the early 90s, especially in part to Big Freedia's work in mid-tempo'd dance style. The medium between the footwork-driven sounds of "twerk" and mainstream EDM came with Diplo's iconic single "Express Yourself," which featured the late, great, Nicky da B's ethnic and rhythmic vocals sprinkled over the Major Lazer-member's signature rawkus-filled productions. The music video to accompany it only cemented the new style's place in mainstream EDM, and today we see twerk as an entire genre in its own, with hundreds of producers pushing their unique take on the suggestive dance-oriented sound.

3) "Holdin' On" - Flume
The "future bass" sound was nearly nonexistent before Flume brought his Aussie-influenced sounds above ground. Artists such as Flying Lotus and Eskmo developed their own unique take on experimentally-driven hip-hop and ambient atmospheric soundscapes in the past, but they never aimed to get their sound recognized by radio stations and music blogs worldwide. When Flume released his single "Holdin' On," the landscape for this emotionally-empowered genre took flight and skyrocketed his career and his signature style right into the hearts of college boys and girls everywhere. Since then, the sound has inspired a long list of artists, collectives, and labels to push this sound beyond the norm, and considering its name, the future truly has no boundaries for this increasingly-popular genre.
4) "On Your Mark" - Wiwek & Gregor Salto
In a time when electro house and progressive house were nearly inseparable, the young Netherlands-native Wiwek found his niche in the scene with a riot-inducing production style called "jungle terror." At first, the phrase was merely a label to separate himself from the soon-to-be-stale mainstage sound, but it wasn't long before heavyweights such as Skrillex and Diplo started supporting his unique and tribal sound. In 2014, Wiwek collaborated with Gregor Salto on the single "On Your Mark," and the pots-and-pans-centric sound went from 0 to 100, putting Wiwek right in the center of EDM attention. Since then, he's gone on to release two Jungle Terror-themed EPs and has inspired many others to generate their own take on the Amazonian-sounding genre.
5) "Feel The Volume" - JAUZ
As deep house began to infiltrate American charts and radio in 2014, the electro-influenced sounds of the mainstream came to adopt and modify the UK-based sound into a new style we call "future house" or "bass house." With artists from California to France to Netherlands bringing their background of hard-hitting kicks/snare patterns and bass-heavy synths into the mix, we've seen a monumental rise in this genre, partly in thanks to "Gecko" by Oliver Heldens and "Promises" by Tchami. However, the pinnacle of this movement came with the insurmountable success of JAUZ's "Feel The Volume" last summer. Everyone from Zedd to Skrillex to Dillon Francis and more were throwing this song into their mainstage sets, and it slingshotted not only his career but the career for many others who were developing their own style of the bass-driven house sound. Now, it seems that every producer and their mother are trying to emulate the initial success of this radio hit.