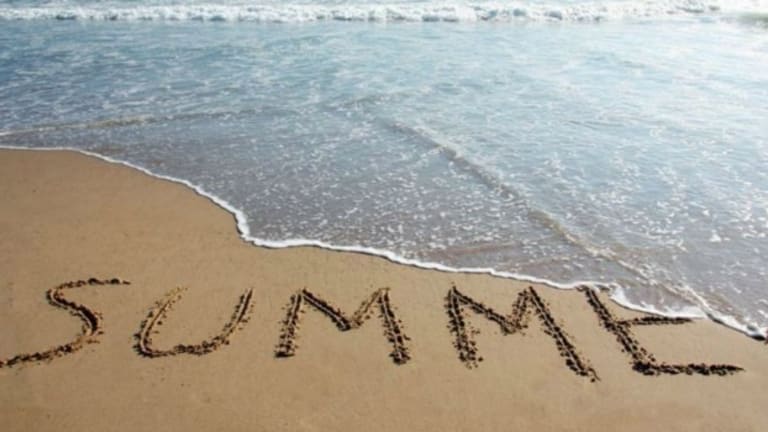 6 Tracks To Help You Get Out of the Summertime Slump For a Fresh Fall Start
Summer may be over, but these tracks will keep you reminiscing on the good times.
It is a bummer that summer is coming to an end, but that doesn't mean your music library has to!
As we coast through September, an abundance of new music has entered our world - making our seasonal transition painless and hopeful. We have curated an assortment of refreshing fall sounds to soothe your ears. Take a seat and become revitalized again with tracks even hotter than summer!
Lorde - Perfect Places (Whethan Remix)
Whethan will take you to the 'Perfect Place' with this invigorating Lorde remix! With an earth rattling bass accompanied with a contagious melody, this jam will have your heart singing long after summer ends!
Lana Del Rey - Summer Bummer (Snakehips Remix) [feat. A$AP Rocky & Playboi Carti]
Lana Del Rey's angelic voice wrapped around Snakehip's dreamy twist is a recipe for heavenly bliss. "Summer Bummer'" will not make you sad summer's over but happy it happened.
Alina Baraz (feat. Khalid) - Electric (Electric Mantis Remix)
Electric Mantis electrifies "Electric" even more with his vibrant remix! This hypnotic version is everything you need to jump into fall with ease.
k?d X Medasin – 1234
This collaboration is the best 'Medasin' for the summer blues. 1234 is a deep and dark dream that will make you want to party for the rest of the year regardless of the season.
Kendrick Lamar - LOVE. (Xie flip)
Up and coming producer, Xie, is someone you need to keep your eye one! By adding female vocals and a beautiful future bass kick, her flip on the Kendrick Lamar's romantic "Love" track will brings you to joyful tears.
Marshmello - Silence Ft. Khalid
If you haven't heard this one yet, brace yourself. With Khalid's smooth vocals meshed with Marshmello's distinct sound, it will hit you on a spiritual level.