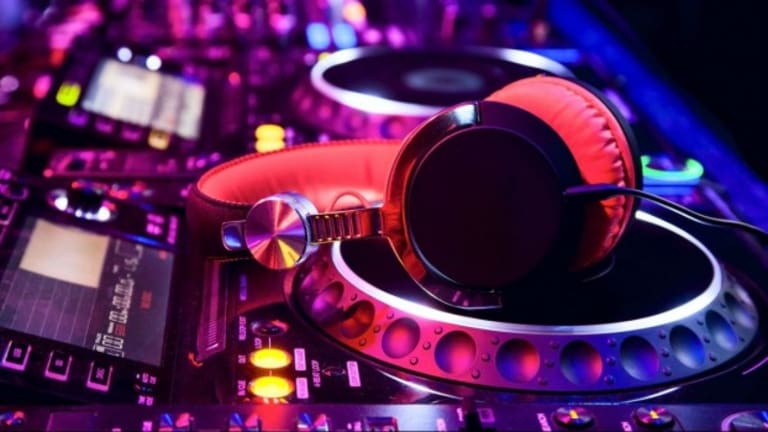 6 Things DJs Need to Leave Off the Stage
Sincerely, your fans.
We all appreciate the art and mastery it takes to be DJ. With mixing, matching and seamlessly dropping filthy beats, it is a talent without a doubt. However, with any skill, fuck ups come with the territory. As observant spectators, there are repeated DJ fouls we cannot help but notice. By talking to a multitude of music festival and concert goers – we have accumulated a few things we all agree a DJ should 'drop' before their set.
Getting Too Drunk
This sounds obvious but it has been witnessed one too many times. A few drinks are completely normal for any artist. However, chugging the whole bottle of Tito's vodka is not going to compliment their motor skills. Being cross-eyed on the decks can lead to inevitable fuck ups and flat out embarrassment. Although a DJ may deeply care about their craft, belligerency can easily discredit that notion from an outside perspective.
Excessive Talking on the Mic
This seems to be a noticeable trend in many sets. DJs who try to get the crowd into their set by consistently shouting into the microphone becomes exhausting to all of us. Relentlessly standing up on the table and telling us to clap our hands becomes forced and less organic. Allowing an audience to create their own vibe with your music should be the goal. You cannot be a DJ and a hype man – that gets old faster than the filter effect.
Trying Too Hard
We can tell when a DJ is being authentic and when they are trying to be Tiesto. We see right through it. Being their true self without any gimmicks will easily make them stand out from the rest - helping them cultivate their own genuine audience.
Playing an Overplayed Song
This is a crime that is committed far too often. A popular new release is always a great way crowd pleaser but a song that has been on the top 10 billboard charts for 10 months is not. We would stick to Pandora if we wanted to hear "Closer" one more time. Another similar DJ sin is playing the same song… twice. There has to be something else a DJ can throw down rather than repeating a song. We heard it once and that is enough… even if it is a certified banger.
Not Interacting With the Audience
Shouting into the mic is our least favorite form of interaction – as stated above. However, a check up here and there throughout the set is something a fan appreciates. Without any form of engagement, disconnect is created between the performer and the audience – making the set lose its potential energy.
Mixing in a Song Too Soon
Patience is definitely a virtue with this one. Sometimes DJs grace us with a wonderful song and suddenly mix it out far too soon. It breaks our heart. Let us ride the wave of a song little longer. Our song rebound rate is not as fast as a DJ thinks. 
Any DJ pet peeves that we missed? Let us know in the comments!