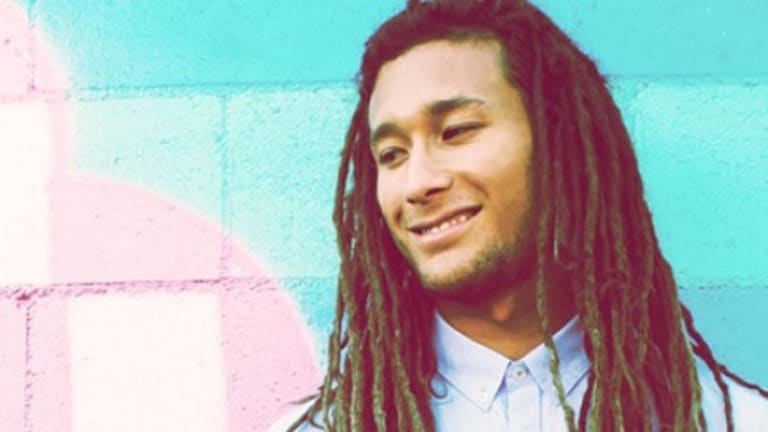 8 Dance Music Producers Who Achieved Academic Excellence
These DJs/producers are smarter than you think.
Written by Lauren Mikkor
According to popular stereotypes, most DJs are inarticulate party animals who luckily stumbled into a glamorous career path. I mean, you don't have to be that intelligent to press buttons and shout "EVERYBODY JUMP" into the microphone right? We beg to differ.
For the most part, the musicians that you know and love started their craft the exact same way as you would: practice, practice, practice. Electronic composition needs talent. Many DJ/Producers studied music in college in addition to being classically trained in a number of instruments. However, there are plenty of professional musicians who also followed another career path either before, during, or after they found their place in the music scene.
Armin Van Buuren
In his early DJing days, Armin thought it was wise to have a back-up plan and decided to study for a law degree. In addition to studying, he worked as a DJ in Club Next, playing multiple sets a week, most of which lasted six hours or more. As his musical career began to take off he put his law degree on hold, but he returned to graduate from law school in 2003.
Kidnap Kid
Kidnap Kid (aka Matt Relton), contributes as a pioneer and originator of an increasingly popular sound born from a generation of tech-savvy young producers, producing tracks that manage to push all the right buttons without dipping into the usual bag of tricks.
Many may not know this, but Relton chose his name after going to court for jokingly kidnapping his friends while at a KFC when he was 17. Ironically, Kidnap Kid later pursued a degree in Politics and Crime, which he later completed at the University of Leeds.
J. Phlip
Dirtybird's own Jessica Phillipe is not your average DJ or producer. Just around the same time that she received her first belt-driven turntables and mixer, this soon-to-be headlining act was also balancing her music interests with her school work, which mostly revolved around her major in Systems Engineering. J. Phlip received her Engineering degree at the University of Illinois, but decided that music was truly where her heart lay.
Elephante
Elephante graduated from Harvard in 2011 and has been selling out shows ever since. He started making EDM due to lots of travel with his job, where messing around on his laptop was a way to pass time. When asked how Harvard affected his career choice, he replied, "It made my parents like 10x more pissed. Actually though, it mostly just showed me the life I didn't want, and that all the money/opportunities in the world would be pointless if I wasn't happy."
Andrew Bayer
Bayer was destined to be a musician from the time he picked up piano at the age of three. He attended Berklee College of Music for three years where he passed the rigourous assessments and flourished in his music synthesis course, building him the wealth of knowledge that has allowed him to be classed as a true "musician's musician."

Henry Fong
Henry Fong undoubtedly possesses the ability to spin high-energy sets and keep fans dancing. There are no questions as to why he has blown up over the past few years, with an ever-growing discography of great bootlegs and originals under his belt. In addition to his knack for producing Beatport-Top-10 tracks - this superstar graduated with a Bachelor of Science in Marketing, Communications, and Criminal Justice from University of Central Florida in 2010.
Steve Aoki
Before this caking, champagne-spraying superstar was jumping off mainstages around the world - he played on Newport Harbor High School's badminton team and attended the University of California, Santa Barbara - graduating with 2 BAs; one in Feminist Studies and the other in Sociology.
Claude VonStroke
Claude VonStroke grew up in Detroit and attended the University of Rochester in New York, gaining a degree in Film, Cinema and Video Studies. After school, he worked in Hollywood as an assistant on films like The Truman Show. However, after four years in Hollywood, he moved back to Detroit. He regained his love for electronic music, moved to San Francisco, and started the legendary dirtybird label.

Cover photo credit: Complete Control Management