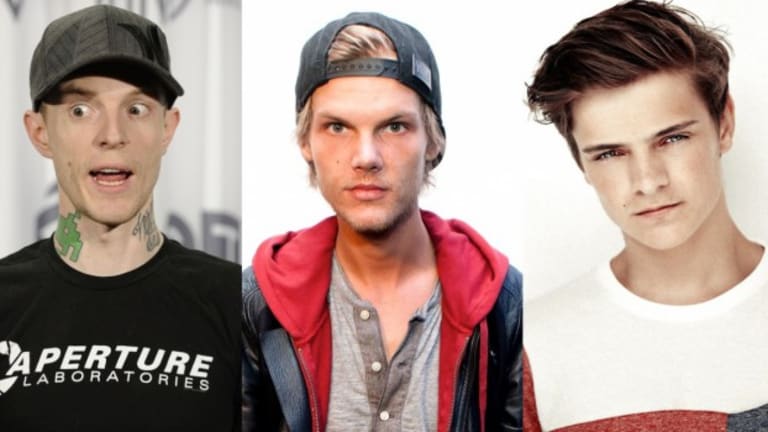 EDM Artists Steal - And Yeah, It's A Problem
A Deeper Look at Software Piracy In The Music Industry
Piracy is an unfortunate but probably inevitable part of the music industry. Some artists tirelessly rail against it, while other have embraced piracy, choosing to put their music on torrent sites in the hopes of increasing their audience and thereby bolstering their ability to make money touring. But there is another kind of piracy that doesn't get nearly as much press - and is far worse.

I'm talking about software piracy. I've yet to find a single major artist who will swear on record that they never used pirated software at some point in their career. And just a bit of googling will turn up evidence of piracy for nearly any EDM star. TorrentFreak, a site that covers news in the BitTorrent and piracy world published a story last year about big name EDM acts being caught with pirated software in screenshots and videos.

They uncovered evidence of Steve Aoki, Martin Garrix, Avicii, and Savant all using pirated software.

Steve Aoki:
Martin Garrix:
Avicii:
Savant:
Even Deadmau5, who has frequently been the one calling out software pirates, has himself admitted to using pirated software. [EDIT - this was probably a joke. Some fans seem to think he doesn't use Sylenth, though Lennar Digital confirmed in a response tweet that Joel did buy a copy of it. He seems to be pretty vehemently anti-piracy, so if there's one EDM star who hasn't used pirated software it's probably him.]
Of course all of these artists did damage control when called out publicly, stating that they had in fact bought licenses to the software, blaming the cracked installs on their tour managers, etc. And I don't doubt the truth of this - but they have still failed to address the real problem.

When music fans pirate music, they often soothe their own consciences with the idea that the artists make plenty of money touring. And this is mostly true. Aside from the occasional artist who can't or won't tour, most artists make the majority of their money touring, and piracy can in fact help them in the long run by exposing their work to a broader audience, and thus increasing their draw for live shows.

But obviously, software developers can't go on tour. In most cases, they don't have any other streams of revenue besides selling their software.

Up and coming artists who pirate software justify their actions by swearing that when (…if…) they start making money on their music, they will buy everything they use. And many of them do. But let's think logically about this for a second. How many wannabe EDM producer stars are there in the world?

For every one that makes it, becomes successful, goes on tour, makes a pile of money, and pays for every cracked plugin they've ever used - how many never do? Lets call it 1 to 1000. This is probably absurdly generous, but whatever, it's just to illustrate a point.

The moral justification starts to look pretty thin when you consider that even if every single producer who "makes it" pays full price for the software they pirated, the software developers are getting paid for 1/1000th of the value that they bring to the industry.

And to be clear, it's not as if this doesn't have real world consequences. Widely loved developer Camel Audio, makers of Camel Phat, Camel Space, Alchemy, and many other great tools folded a little over a year ago. Though Camel Audio didn't publicly state their reasons for shutting down, it was well known in the producer community that their software was routinely pirated, depriving them of huge sums of money.

So really, if you are an aspiring producer, and you want to soothe your conscience over your use of pirated software, promising to pay for things once you "make it" isn't quite enough. You should really be promising to give the developers a thousand times the price of their plugins once you are a superstar - or maybe pay it forward, buy a thousand copies and give them away to broke aspiring producers. And hell, if you're pulling in a few hundred grand per show (like some of the names mentioned above), you'll be able to afford it.

Or ya know, just go without a few bags of weed, a few drinks at the bar, a few meals out, etc. and buy the damned software.