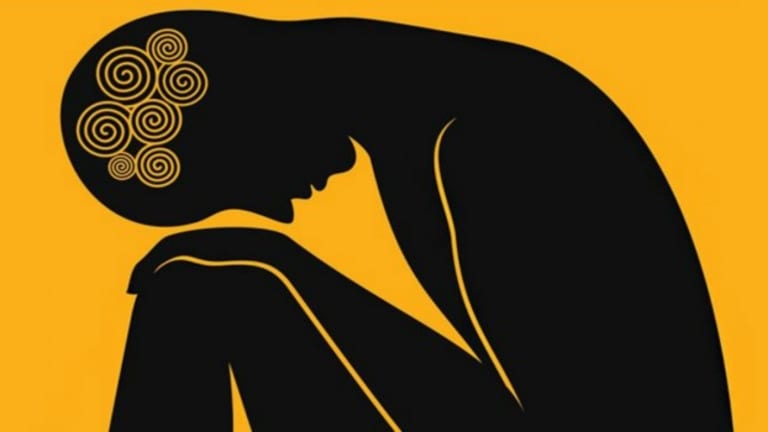 3 Ways To Battle Anxiety & Depression To Stay Motivated In This Ever Evolving Industry
Things seem the way you make them seem!

Working in any sort of creative field and doing your own thing sure does sounds fun, but the impact it has on any creative's brain can be really disturbing tbh.
Some people are born with endless optimism (which in fact you should have/build up if you want to follow your dreams); some are really pessimistic, while others are somewhere are between the two. You start with soul full of passion and some kind of a plan, but when you actually step into it you'll find things not going as smoothly as you planned. I learned it the hard way that "life will never go as planned."

Over time, after seeing endless rejection, seeing things not working out and time flying past you, can start to take a really hard toll on your brain. You may find yourself starting to developing abnormal personality issues, or event have random mood swings. If you don't think you're moving as quickly towards to artistic and professional goals as you like, your creativity may start going down – especially if you're an over-thinker like many of us.
If your creativity actually starts going down due to an episode of anxiety/depression, it can be difficult knowing whether you'll ever feel inspired again. For many of us, it's hard to know when we'll start to feel normal again, making it more difficult to focus on our main passion – the art. And if when we try to make anything, it can end up feeling forced and uninspired.
Everyone in this field has experienced this in some way or the other and in some intensity or other. If you're going through this phase right now, worry not, we're here to alter your mindset a bit and make you head towards a positive path. Also, we did an article on Writer's Block to help you think about your creative process differently.
Before I start, I'd like to mention this quote that has helped me a lot:
"Don't compare yourself to others and your path to your destination, so if you're walking with dark clouds above your head, that doesn't mean that you aren't heading for sunshine."
Now with that being said, let's talk about 3 points by which you can battle your anxiety and depression to avoid sucking your creative juices and to walk forward with some positivity!
1. Stay Away From The Art To Make Art
As weird as it sound, the more you force yourself to write something during the times you feel low, either nothing good will come out or you'll keep on making something super shitty that doesn't reflects your vision. This all is because overthinking has narrowed down your creative thinking. So, the best way is as the title says. Staying away from the art to reenergize your brain to come back stronger and harder and letting your anxiety/depression know, "whats up?" Hang out with your friends, play some games, watch some youtube videos, peep some dank memes, hang out with your family, treat yourself, go out for some shopping etc. Basically do what makes you happy.

Once you have your mind off any negative stuff your brain will start charging up its creative fuel because you're now feeling much happier. And once you feel that you are in the mindset to make a banger, just hit the studio and see what you can make. I can guarantee what you'll be making now will be far better than what you were making when you were forcing yourself!
2. Communicate
Bottling up emotions can be super toxic. Don't think that sharing your emotions will make you seem weak. Piling up emotions will push you into deep state of depression, from which coming out will seem really hard. Whether it's a parent, friend, sibling, or confidant, sharing your feelings with someone that will listen to your thoughts endlessly is something you should cherish.
Just let them know what's on your mind, what's bugging you, what's making you feel down, what you feel like doing etc. Talk it out, over and over again, and trust me you'll feel a lot lighter and better. By doing this, there won't be something deep down in your subconscious that'll keep on disturbing you &this will also help you a lot in focusing on your stuff. The fact that you're communicating will make you feel like you're not in this alone and there are people who'll be there for you no matter what!
3. Trust The Process
The last point is to straight up trust the process. Have some faith that whatever is happening to you is happening for a reason, reason that is way beyond your understanding. You can't really see the future and playing safe is boring. Since you've just one life, you might as well take the risk and follow your dream. Work on yourself, your art, harder and harder everyday, compete with yourself. You might start earning later than your friends, you might find love later than your friends, but the life you'll be living if everything works out will be so worth it. Even if it seems like you're going nowhere fast, baby steps can cover great distance over time.
Constant rejection might make you question the decision of taking the risk and how you could have just taken that 9-5, but having a little bit of faith goes a long way.
Trusting the process will help prevent you from constantly thinking what will happen next etc or comparing yourselves to other. Although you should have at least some vision of what you want to achieve, trusting the process will help you to be able to focus on your art, the factor that'll decide if the risk was worth it or not!
We hope these tips helped those who are going through this type of phase or a rough patch of time in some form or the other. Working hard, staying positive & trusting the process is your best bet!