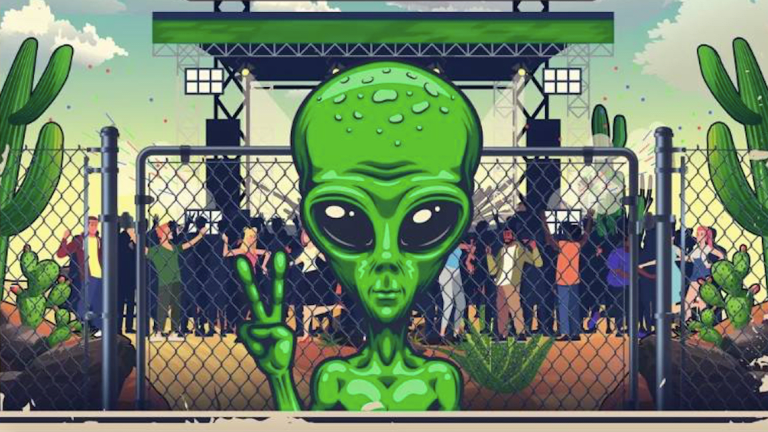 Sad the Area 51 Festival was Canceled? Pretend You're There with Our Alien-Themed Playlist
These alien-themed EDM songs will excite you almost as much as storming Area 51.
Whether you're leading the charge for the upcoming Storm Area 51 raid or just raiding the alien-looking leftovers in your refrigerator we want you to be well equipped, so we've put together a collection of our favorite tracks that carry an extra-terrestrial touch!
Rich DietZ are manning the front of this "Space Whip," multi-dimensional music navigator KDrew makes sure you don't get "Lost," and the alien queen herself Rezz is positioned at the tail end of this playlist to remind you that "Your Soul Will Never Be Released."
Our Area 51 soundtrack also features a mix of dance releases from names like Walker & Royce, Virtual Self, Feed Me, Bassnectar, Skrillex, ZHU, and Bro Safari. Don't let the fun beginnings of this joy ride fool you because the further along you go you'll see just how weird things can get. Trust us when we say this entire selection will evoke your inner alien! 

...Or listen to it here via Apple Music.