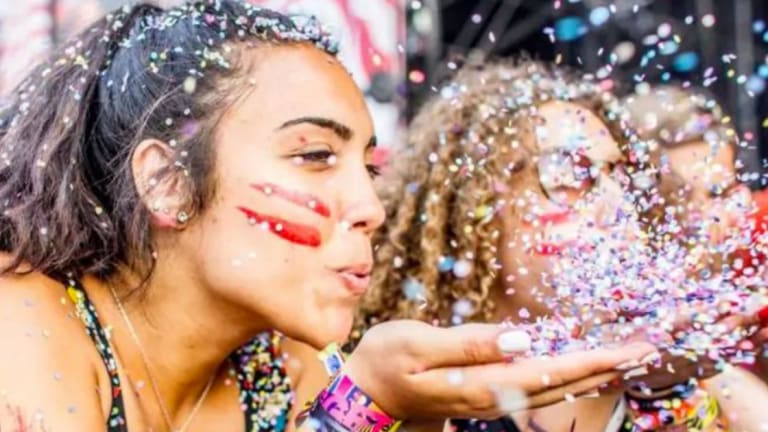 36 New Tracks to Help You Beat the Summertime Blues
Check out all the new releases from August that will keep you riding the summer high all fall!
Summer's coming to a close, but that doesn't mean the party has to end! We got a bunch of new tracks for you from DJs like Hardwell, Marshmello, KSHMR, DVBBS, Skrillex, Tritonal, Throttle, you name it. We have have just about everything from progressive house and trap to dubstep and electronic to get your head bopping and your feet moving.
Didn't know that a song titled, "Pizza," would be so EPIC! If anyone could completely encapsulate the "pizza is life" feeling, it's Martin Garrix. His music video for this new track takes us on a fun-filled and exciting journey around the world and shows us how grand life could be when you both love what you do and you're fueled by your favorite food, specifically pizza. At the end of the video, Martin Garrix says, "I love pizza," which is just the icing on the cake.
Although last year he announced his live performance retirement, Avicii is back and bringing the heat with his new tracks from his AVĪCI (01) EP, which is only the first part of three from his upcoming third album. As requested by fans, Avicii mixed old songs he never released, like "Without You" featuring Sandro Cavazza, with brand new ones, like "Lonely Together" that features Rita Ora. For Avicii the most important thing to him was and is creating music and we can definitely see that from the love he poured into this EP alone.
Talking about EPs, German DJ Virtual Riot also released an EP this month called Still Kids. More known for his melodic dubstep and electronic tracks like those in his Throwback EP from February, Virtual Riot tackles a whole new genre. Still Kids combines future bass with beautiful piano melodies that transforms you to a whole other world. Definitely take a listen for yourself here:
And that just about gives you a taste of our top picks for the month to get you out of those August blues, so listen now on Spotify or Soundcloud!