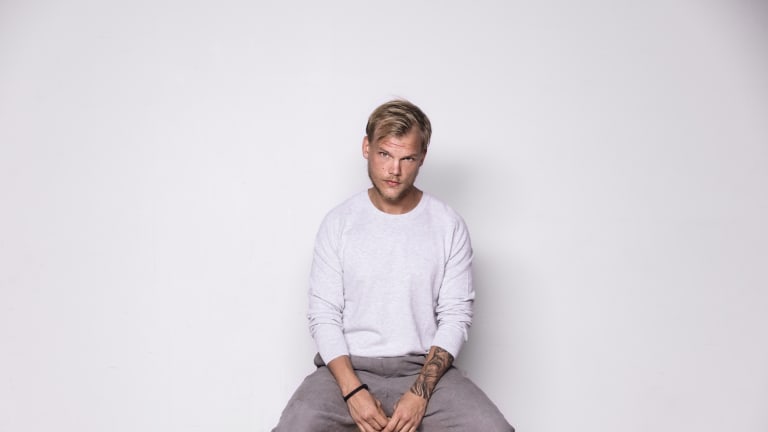 For Better or Worse Avicii's New EP is Just What You Wanted it to Be [REVIEW]
You either love it or hate it.
Two years after his sophomore album Stories and almost a year since his retirement from touring, Swedish superstar Avicii is back with a new EP. With six new songs, once again, he's ready to shake the EDM scene.


Known for his distinctive, house-meets-bluegrass sound, Avicii gained a huge following, making himself one of the household names on the scene. Everything he does is watched carefully and everything he makes is instantly compared to his previous efforts. So, where does AVĪCI (01) fit in?
It takes no more than a few spins to understand this is another typical Avicii piece of music. If you like his music, there is a big chance you will spinning this, at least for a while. If you didn't like his earlier stuff - chances are slim new music will resonate with you. Everything we would expect from Avicii at this point is here - his signature synths, acoustic guitars, powerful vocals, big melodies, and huge, anthemic choruses.
This release may lack any big surprises, but it's definitely not less worthy because of it. Avicii just knows his stuff, and this EP is no different. Being absent for almost a year made him hungry for new music, and that new energy is present all across this new tracks. Yes, words like "expected", "generic" or "sell out" could be thrown in, but it just wouldn't be fair. In a sea of pop-EDM tracks that took the scene over in recent years, it's almost easy to forget it was Avicii who played a big part in it at the first place. He may not be the first who started it, but he was one of the pioneers.
On the other hand, calling AVĪCI (01) a sell-out is just unfair. And it's for more than one reason.
In the time of big-name collaborations, Avicii went for something slightly different. Yes, he does have big names like Rita Ora and AlunaGeorge, but the majority of tracks features talented, up and coming artists who basically got their first mainstream exposure with this release. Secondly, in the age of heavy marketing and promotion, Avicii recorded this EP practically undercover and released it without the aggressive campaign. He let the music speak for itself, making just the right move.
By no means, AVĪCI (01) is a revolutionary or visionary piece of music. This is a record by an artist who clearly enjoys making music again, and who is happy to share it with the world. At this point, Avicii has nothing left to prove, he can just make music for himself and enjoying it for the time being. AVĪCI (01) is exactly that.