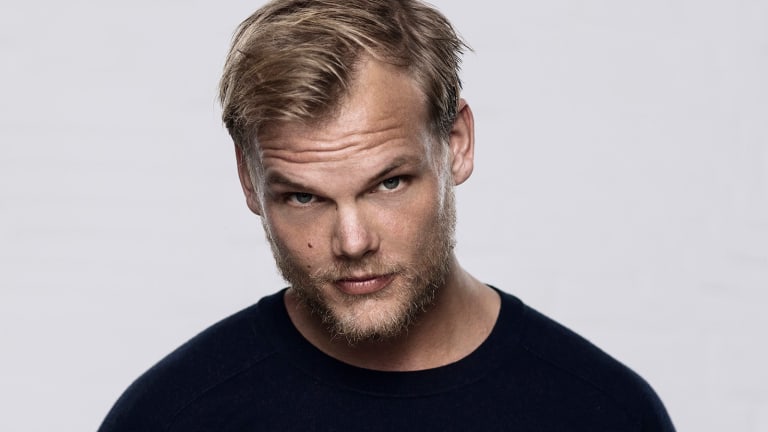 On This Day One Year Ago Avicii Passed Away
Remembering one of EDM's biggest icons.
If the 12 months since Avicii's passing have proven anything, it's that his impact on the world of EDM will not be forgotten. One year ago today the Swedish superstar DJ/producer died at the age of 28 in Muscat, Oman. Even in death, his influence is undeniable.
Avicii (real name Tim Bergling) began to make a name for himself on an international level with the 2011 release of "Seek Bromance" (the vocal edit of "Bromance," which came out the previous year). Shortly thereafter he delivered "Levels," the song which propelled him into mainstream consciousness.
Two years later, Bergling debuted a then-controversial single titled "Wake Me Up" at Ultra Music Festival in Miami. The song, which later appeared on his album True of the same year, featured Aloe Blacc and bluegrass instrumentals. Although its reception wasn't entirely positive, Bergling proved a trailblazer when EDM recording artists began following suit in droves.
Despite his success, Bergling's acute anxiety and resulting substance abuse issues became hard to ignore. After cancelling two tours part of the way through, he announced his retirement from live performance in spring 2016. An article in Swedish newspaper Dagens Nyheter chronicled his uphill climb back to health, and the resulting reinvigoration of his studio work.
Tragedy struck unexpectedly. Tim Bergling was found deceased Muscat. His family later issued a statement revealing that his passing was due to suspected suicide. Why he would take his own life after making so much progress in his personal and professional life remains a mystery to many and continues to haunt his friends and loved ones.
Avicii's family have announced plans to launch an initiative called the Tim Bergling Foundation that will support organizations with a focus on suicide prevention, mental health awareness and similar causes. This year, his final songs will be released as part of an album titled Tim - the lead single of which, "SOS," came out last week.
FOLLOW AVICII:
Faceboook: facebook.com/avicii/
Twitter: twitter.com/Avicii
Instagram: instagram.com/avicii/
SoundCloud: soundcloud.com/aviciiofficial