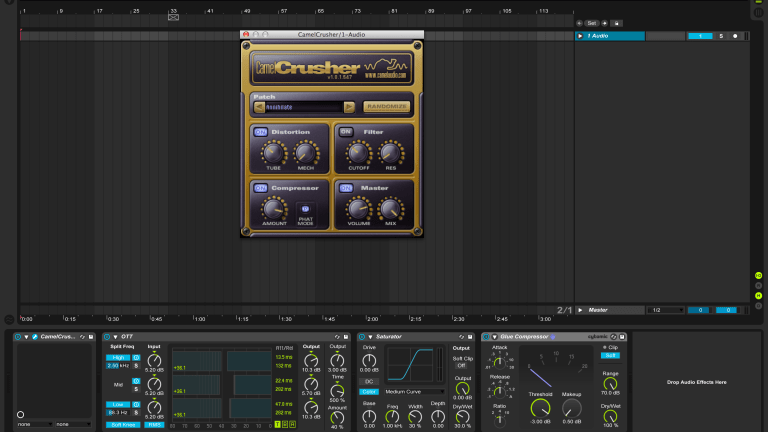 3 Tips For How You Can Process Your Growls To Sound Beefy & Interesting
You just have to know why you're adding what you're adding!
Having a growl to sound super beefy and thick is something ever bass music producer aims for. You can definitely add endless effects to make it sound "cool," but there should always be a purpose for what you're adding to the sound. If you feel adding endless processing will make your growl sound thicc af, you're wrong. 
Additionally, a nice tip to any new producer is to make sure to A/B that effect to see if the sound actually needs it or you're just adding it just for the sake of it! 
With that in mind, here are some tips that have helped my pump my growls game up a bit.
1. Phaser and Flanger Are Your Friends
These audio manipulation effects can add some great timbre to any sound that no other effects can. So, learning to use these properly can work out great for you. 
For example, if you have a subtle phaser acting on the sound already, adding a phaser in post-processing that accentuates the root note, having a nice mix between the dry and wet signal, and choosing the right amount of feedback can take your growl to the next level. You can also automate the frequency to add some movement. In addition, just using a subtle flanger can add some nice movement to the sound too. These both can give you really interesting results and it's all about how much you mess with these effects.
2. Filters
Since filters act as a base for any growl, you'll find yourself using filters like Highpass, Lowpass, Bandpass, Band Reject, Notch etc to start getting that vowel sound. But why stop now? You can keep making the growl sound even more filthy with a considerable amount of movement to keep the things interesting! This can be further divided into 3 part, which are:
-Auto Filter 
In Ableton, you must have noticed the LFO/S&H section in Auto Filter. This can genuinely make the sound so interesting without having to do a lot. Just mess around with the Amount & Rate section in addition to setting up the Filter Type, Cut Off & Resonance and you're already on the right path of post processing to get an interesting sounding growl. 
-Filtering with EQ
This is also a great way to add some movement to the growl, though you'd have to do it manually, it's super fun for sure. It's all up to you and your creativity. You can go for a notch, low cut, a bit of high cut, bell etc. Then, it's all about messing around and automating different parameters like Frequency and Gain. In addition, Ableton has some great format presets too that has emulation of different Vocal type EQs. Here, just make sure each filter type is a Bell and then modulate the Scale to add some nice movement to the growl. The possibilities are just endless!
- Using Advanced FIlters
Now, these filters are those that are just a bit impossible to replicate manually. The best examples, in this case, can be Comb, Flanger, and the Reverb fIlters. The trick is to find the sweet spot as going a bit overboard will just make the sound way too off, random and a bit out of place if no other sound that was previously playing or will play further matches the timbre of the growl.
These filters, when used in a subtle amount, can really add some life to your growls while at the same time adding some beef and thickness to the sound as well. So much win in this case. 
3. Distortion, Saturation and Compression
As basic as it sounds, you still got to have some good amount of practice so as to know how to use these effects in order to be sure what you're adding is actually contributing to the sonic structure of the sound instead of just turning it into a brick. You must be aware of the fact that your signal flow plays a huge role in how the final sound will turn out to be. So, you can do this either way like:
Compression -> Distortion -> Saturation -> Compression with Soft Clipping or
Distortion -> Saturation -> Compression with Soft Clipping or
Distortion -> OTT -> Saturation -> Compression with Soft Clipping.
What you're doing here is basically Distorting the sound that brings out all of the harmonics after which the signal goes into an OTT which is a multiband compressor that crushes the sound a bit more to make it sound super fat (you have to find the perfect mix between the dry and wet signal, though.) 
Then the signal goes into a Saturator that ends up further bringing out the harmonics but in a much subtle manner and adds some warmth to the sound. Finally, the signal goes into a Compressor. I prefer the Glue Compressor to tame the sound a bit and then clipping it with the Soft Clipping option. All these steps collectively work to make the sound huge.
This is just a basic groundwork to make a growl sound fat, thick and huge. You don't have to go all out with these effects as the result might just end up sounding overprocessed, you just have to practice enough to gradually know what works the best for you. The possibilities are endless as always, you just have to mess around in order to mess around so you can make something. 
We hope you learned something and it helps you out in some way or the other!