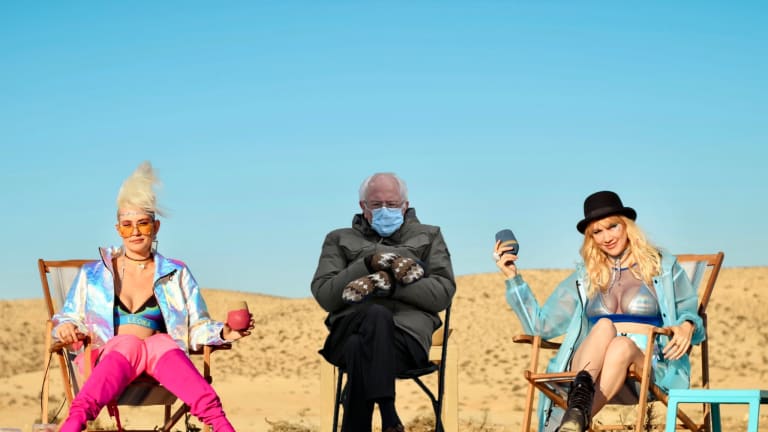 Here are the Best "Cold Bernie" Memes Shared by EDM Artists
Check out photos shared by Alesso, DJ Snake, NERVO, David Guetta, and many more.
The first month of 2021 hasn't even come to a close yet, so obviously a photo of Bernie Sanders in fuzzy mittens has erupted as a viral meme. Because, well, 2021.
An image of a bundled up Sanders seated at Joe Biden's inauguration—snapped by photographer Brendan Smialowski for Getty Images—is making a barnstorming trip across social media as the epicenter of a hilarious meme trend. People have been ripping the image of the chilly Vermont senator and superimposing it into their own photos, planting him in a variety of places, like the classic "you can't sit with us" Mean Girls scene.
A slew of EDM artists took a crack at their own version of the "Cold Bernie" meme, including DJ Snake, Alesso, and NERVO, among many others. Check out some of the best below.