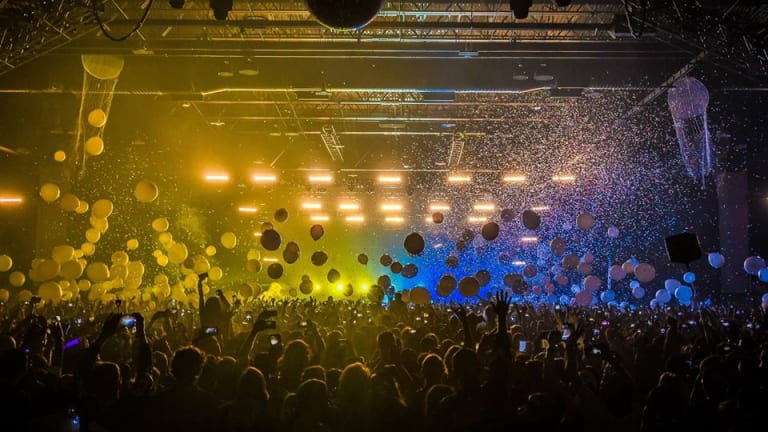 The Best EDM Festivals to Visit In Colorado
With a rapidly growing population, Colorado is becoming home to a diverse and flourishing culture of EDM festivals.
The state of Colorado is in a population boom. With strong economic development and an influx of new residents, the state has become one of the top growing markets in the United States in recent times. 
Culturally, such development has only strengthened an already established music scene and brought new opportunities to the landscape. Today, we're taking a look at the notable music and cultural festivals that are native to the prosperous Centennial State.
Sonic Bloom
Sonic Bloom's organizers have built up over a decade of experience in expanding their music festival creation into a true entertainment, education, and cultural hub. Music, art, yoga, sustainability workshops, and production courses are just some of the ways Sonic Bloom has sought to build community among their committed fan base. Sonic Bloom's storied history has taken the festival through five different locations. Today, the festival has a permanent home on Hummingbird Ranch, a sprawling and lush landscape ideal for the camping festival experience Sonic Bloom expertly provides.  
Decadence - Global Dance
Colorado's Decadence also boasts a team that has propelled the festival to the top echelons of New Year's Eve events. Decadence calls itself "America's Biggest New Year's Eve" festival, and when it comes to holiday events everyone knows you need the talent to back such a statement up. Decadence consistently delivers over 25 A-list acts across its two days of annual action. Taking place at the Colorado Convention Center, Decadence captivates travelers from near and far seeking a jam-packed dance music experience. 
Global Dub Festival - Global Dance
They say "there's no better place to see the stars" than at Red Rocks Amphitheatre. From a bass music perspective, Global Dub Festival has all the stars a headbanger could want. You may think a dubstep music festival like Global Dub and its serene open-air home at Red Rocks draw quite a contrast, but Colorado's robust bass music scene makes Global Dub Festival a consistent draw to fans of both established bass music talent and artists on the cutting edge.
Global Dance Festival - Global Dance
Global Dance Festival is the premier dance music festival representing the best from all corners of the electronic world. Each year the festival's creators are tasked with Turning Empower Field at Mile High, home of the Denver Broncos into a carnival-themed festival. Structurally, this in itself is an ambitious feat. Carnival rides, food trucks, art installations and, of course, five stages are all part of the experience. Since its inception in the early 2000s, Global Dance Festival has grown to become a cornerstone of the dance music festival ecosystem and is showing no signs of slowing its growth. 
Arise Music Festival - Party Guru Productions
Loveland, Colorado is home to Arise Music Festival which calls itself an "independent, family run, leave-no-trace" event. Much like its home at Sunrise Ranch, this music festival's talent is a little off the beaten path. The robust programming powering Arise spans a breadth of sub-genres and artists who typically fall outside of mainstream coverage. The remote festival location brings Arise's community together and through the offering of niche workshops, a yoga stage, guest speakers and more there are plenty of ways for fellow festivalgoers to make valuable connections in the process.
What are your favorite Colorado-based festivals? Did we miss any on our list? Let us know your top picks on social media.