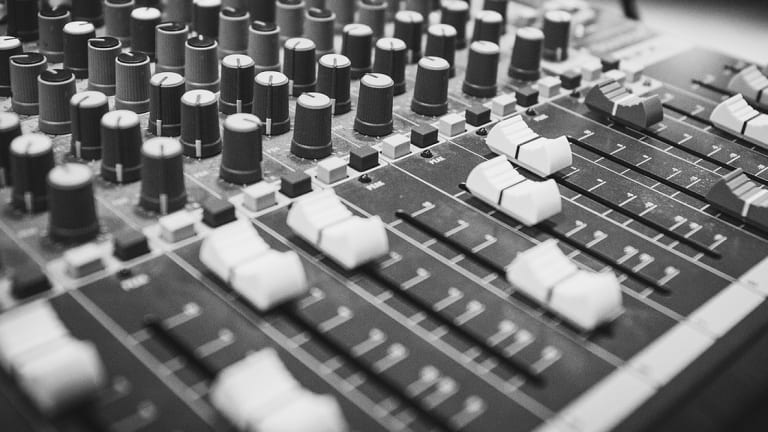 You're Gonna Wanna Turn Up the Volume for These New Explosive Bass Releases
We're bringing you another dose of earth shattering bass with this week's new releases.
It's time for another healthy dose of bass and you know what that means? Turn up the volume because this week we have a plethora of bass hitting releases. From singles like Borgore and Svdden Death's dubstep collaboration "Svddengore" and Jimmy Clash's house track "Swindle" to progressive house and trap remixes of hits like Krewella's "Be There" and San Holo's "One Thing," we've got something for everyone. 
Almost a month ago, we got a taste of what their new album would be like with their monster track, "Zombie," and now they've released another killer track from New Worlds. Teaming up with Sullivan King, the tiger helmet wearing trio, Black Tiger Sex Machine's newest single, "Madness" packs a punch with its metal infused sound and heavy bass drops. 
Dutch DJ Sandro Silva is bringing down the house with his latest release, "Running Back." Straying from his hard EDM sound, Sandro packed this one with some bass heavy Jersey club beats that'll still get your feet moving.
Currently the number one track on the Asian music charts, Zack Knight and Jasmin Walia's "Bom Diggy" is now making international waves with its fresh and bassy moombahton remix by none other than the moombahton king himself, Dillon Francis.
Making his debut on Monstercat, bitbird's up and coming artist, Taska Black, has released an epic trap track featuring rising vocalist Nevve, who's actually been featured on a lot of new tracks this month. Seemingly chill at first, "We Would Never Do" takes us by surprise with its striking drop and hits us with some earth shattering bass.
Sofi Tukker's ever popular pop collaboration with The Knocks, NERVO and Alisa Ueno, "Best Friend" is already super catchy, but Oliver Heldens takes it a step further with his simple, yet addicting bass-filled future house remix. 
Wasting no time, Russian DJ Apaches throws us right into the middle of his new energetic and powerful trance track and it couldn't get any better than that. "Rock'n'Star," with its heavy pounding bass, will surely get your walls shaking. 
And that was just a teaser of this week's bass bombing new releases, so if you like what you heard, be sure to listen to the rest of our subwoofer approved playlist​.
Remember to blast that BASS!