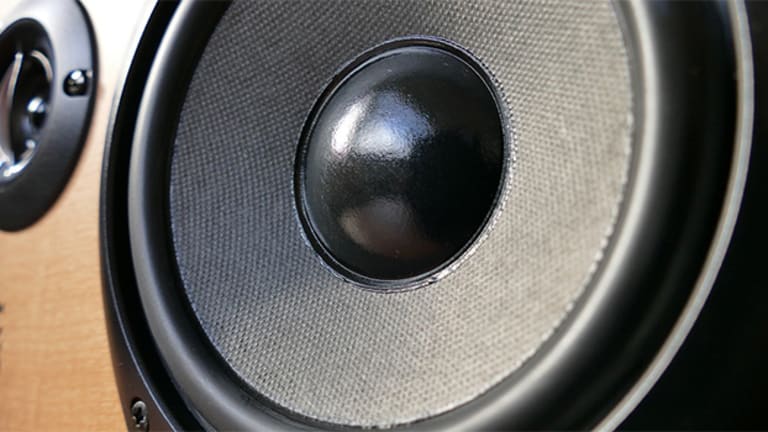 Set Speakers to Stun With These Brand New Bass-Heavy Releases
The new year already looks promising with this week's variety of subwoofer-friendly releases!
They say "new year, new me," we say "new year, new music releases!" And the new year has definitely started off right if this week's subwoofer-friendly releases are any indication. Varying in genres, we've got some trap, dubstep, techno, trance, future house and jungle terror tracks from favorites like Virtual Riot, Datsik and Grandtheft to fresh faces like Dirty Sound Society, Syzz and IOT. There's something for everyone in our roundup of releases!
To give you a little taste of all that bassy goodness you'll be hearing, we've got nineteen-year old DJ/Producer Curbi with his new trap and electro fusion track, "Blow Up." Super passionate about developing his own unique sound, Curbi's certainly on the right track with this one. 
If you thought that didn't have enough bass...don't worry, we're just getting started! We've got Kotori, an up and coming artist who considers himself an "animestep maker" with his dubstep release "Fooly Cooly." 
And what every bass-themed playlist needs: trap. Germany's freshest talent, Trias and Calli Boom are bringing us all the heavy drops we love​ in their recent collaboration, "Downfall."
​​The bass doesn't stop here though,​ Ukranian DJ/Producer Peter Holub aka Digital X​ released an epic trance track "Cyber Initiative" on Armada Music.
​For a bass overload, techno is always the way to go. Pete Tong's 2017 "Ones to Watch" OC & Verde ​just released two new powerful techno tracks, "History" and "Sacrifice," on Sian's Octopus Recordings. 
That pretty much sums up our variety of the new year's bass-packed tracks. For more of this week's new releases, be sure to listen to the rest of our subwoofer approved playlist​.
Remember to blast that BASS!