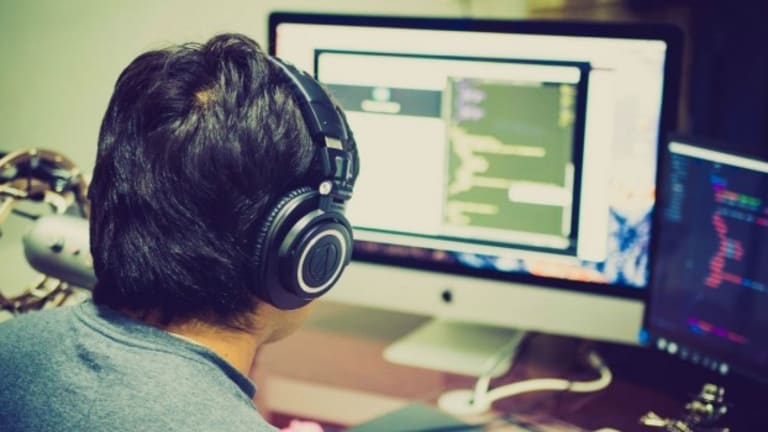 Bleeps & Bloops: A Look at Gaming's Influence on Electronic Music [PT 2]
We dig into the world of Twitch and livestreaming for our second look!
Technology is everywhere, whether it's your smartphone, your smartwatch, or even your refrigerator, we're connected in more ways then we can even keep track of! Every day we see a new device, and every day another device becomes obsolete. Innovation keeps this continuous state of flux going, and music does not just sit idly by. Since EDM is some of the most technologically-forward music, it is not surprising to see how much technology affects it.
Enter Bleeps & Bloops, our journey in exploring the wonderful world of technology and how it influences our favorite genre of music! From video games to virtual reality, EDM is changing every day! Get ready to dive into the digital world like never before, and see just how your music is changing.
For this feature we're going live and diving into the world of Twitch and livestreaming! Twitch and its competitors have gave us a whole new look into how our favorite artists create our favorite songs. It also brings us closer than ever to our favorite festivals, from the comfort of our own homes.
Twitch.tv, owned by Amazon, is a social media network where people stream themselves playing video games. Twitch has seen a HUGE increase in visitors in recent years and is a worldwide phenomenon.
EDM has also invaded Twitch and has become a popular site for both artists and fans. Ultra Music Festival has used the platform to stream all three days of the festival to viewers all over the world.
Skrillex and the OWSLA crew has also utilized Twitch in a number of ways. Both OWSLA and Monstercat created 24/7 streams, which featured music from their artists and friends, as well as other activities such as gaming, art and other features. As of now the OWSLA stream is offline, but the Monstercat stream is alive and well. Twitch was also the home of the legendary Jack Ü 24 hour stream/party. More and more we see artists utilizing this platform, and we expect Twitch to remain relevant for years to come.
Artists such as deadmau5 have also used the platform to produce tracks live on the internet while chatting with fans. Livestreaming is also responsible for the critically acclaimed song "The Veldt" by deadmau5 and Chris James. Deadmau5 was streaming live while working on music and he received a message from a fan who wrote vocals for one of deadmau5's unreleased songs. Deadmau5 literally asked his viewers if he should open the song or not; and the viewers said yes and he obliged. Within seconds of listening to the song deadmau5 was absolutely ecstatic and told everyone that it was exactly what he was looking for. He liked it so much he called his friend into the room to hear it, and contacted the singer minutes later. Who knows what would have happened if the viewers told him not to listen to it? Maybe we would have never heard one of our favorite deadmau5 tracks.
Besides your traditional livestreaming, Twitch has a lot more to offer fans of EDM. TwitchCon is the annual convention held for fans and streamers every year. It allows people to come together and share their passion for Twitch and find new friends or collaborators. This also gives Twitch the ability to show off new features and ideas in front of some of their most loyal users. These conferences have been known to feature a very EDM-heavy lineup, featuring EDM legends and superstars like Steve Aoki, deadmau5 (of course), and Darude! Both deadmau5 and Steve Aoki are also known for using the site to stream themselves playing games or producing!
Alongside the live music aspect of Twitch, they offer their users and creators recorded music resources. They have created the Twitch Music Library, which offers royalty-free music for all streamers. This means you can use any of the songs in the library without worry of copyright infringement. Usually databases like this do not feature anything even remotely worth listening to, however this one is quite different. Just a quick scroll through the database shows you the absolute heat Twitch is bringing to the table. Songs from artists like Cookie Monsta, Dirtyphonics, Bonobo, and Funtcase, are all available for use. This is an excellent resource for the users, and is also great exposure for the artists, and will definitely help connect them to audiences they otherwise would not have reached.
Twitch is shaping up to be a huge part of the future of EDM. With Twitch becoming more and more popular, don't be surprised to see some big changes in the future! Every year this site is attracting more and more users, and with the deep-seeded relationship between EDM and technology, don't be surprised to see Twitch integrated into your favorite music in ways you couldn't ever imagine.