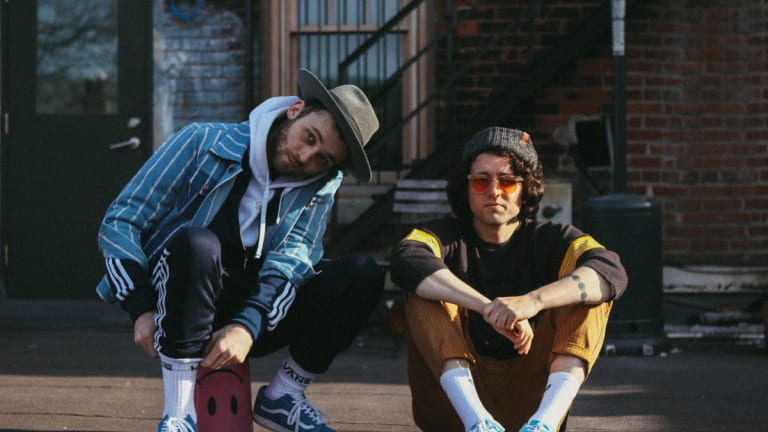 Brasstracks Explore A Funkier Soul Sound With EP For Those Who Know Part II.
Brasstracks are hitting the road again, but not without releasing a new collection of groovy tracks.
On August 24th, New York duo Brasstracks released the second part of their most recent EP project: For Those Who Know Part II. The EP stays in the same atmosphere that embodies Brasstracks signature sounds of live instrumental, soft electronic samples, and R&B elements- future brass. 
It features American pianist Robert Glasper, singer-songwriters' Thirdstory, Xavier Omär, S'natra, and supporting vocals from YEBBA. This release is the secondary follow-up on their series of For Those Who Know out Part I in 2017, right after their EP Good Love that achieved over over 1mil streams on Soundcloud combined.  
Words from the Brasstracks on EP:
"The creation of For Those Who Know was about a 15 month long process between both parts. We've been having fun with it - experimenting with new sounds, bringing in new people, figuring out a way to feel comfortable in our own skin while pushing our own boundaries, and of course trying to listen for what our fans want to hear from us. Part II is a musical celebration of what's happened in our lives in the past couple years, and a declaration of how excited we are for what's to come. It sounds better on a sunny day. It's dedicated to those who have stuck with us along the way. This is For Those Who Know - we sincerely hope you enjoy this project as we close this chapter, and move on to the next."" 
Despite blooming their own projects, Brasstracks have a track record of successful collaborations. Some to name a few include working with the famed artist Chance The Rapper with his mixtape "Coloring Book", producing "No Problem" with 2 Chainz & Lil Wayne, and Anderson .Paak with "Am I Wrong." 
After selling out several venues in their previous tour of 'For Those Who Know', Brasstracks are hitting the road again for a seven-city tour on the west coast. You can check out their dates and purchase passes here.