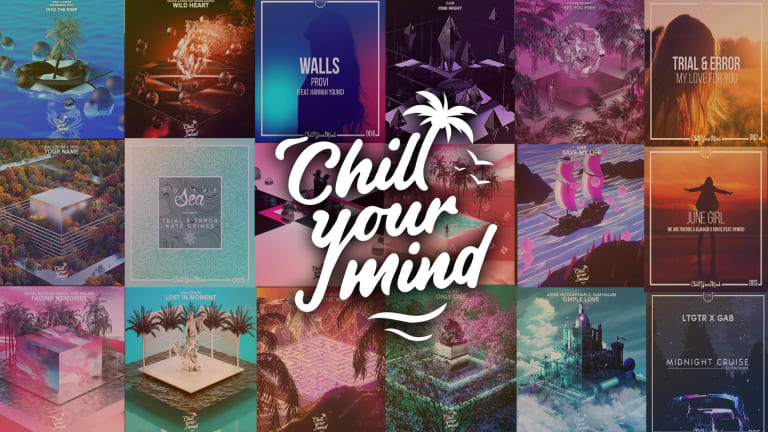 Curator Spotlight: ChillYourMind Expands as Record Label, Mix Show Host, and Innovative Music Channel
ChillYourMind has shattered boundaries with a multi-pronged music curation arbitrage.
ChillYourMind (CYM) has without a doubt established itself as one of the largest and best-curated dance music channels since its launch in 2014. Initially focusing primarily on deep house and tropical house, the channel promotes music to more than 725,000 subscribers with regular song release features from the likes of Jonas Blue and Nora en Pure.
The CYM Brand is also responsible for some of YouTube's best mixes, with some of their most popular mixes notching up as many as 24 million views. 
ChillYourMind also hosts an ongoing 24/7 live radio channel, which plays some of the finest deep house music, and typically boasts a concurrent audience of more than 4000+ listeners at any given time. The trend of 24/7 YouTube Live Radio Stations exploded in 2018, and we expect it to continue growing throughout 2019 and beyond. CYM has a massive head start, and they have already played a pivotal role in the rise of several influential artists - not to mention bolstering the scene as a whole.

Following their booming success on YouTube, CYM has also launched their own record label, releasing an array of high-quality tracks throughout the second half of the year. You can check out a mix of all their 2018 label releases below:

ChillYourMind has succeeded in not only exposing millions of listeners to new music on a daily basis but also in assisting many aspiring producers to reach their goals and expose their music to the world. Here at EDM.com, bringing exposure to talented artists from all around the world is one of our top priorities. ChillYourMind is without a doubt a fantastic resource in furthering this goal, and we are very excited to hear what they bring to the table this year.
FOLLOW CHILLYOURMIND:
Spotify: https://open.spotify.com/user/chillyourmind
YouTube: https://www.youtube.com/user/ChillYourMind
Instagram: https://www.instagram.com/chillyourmind