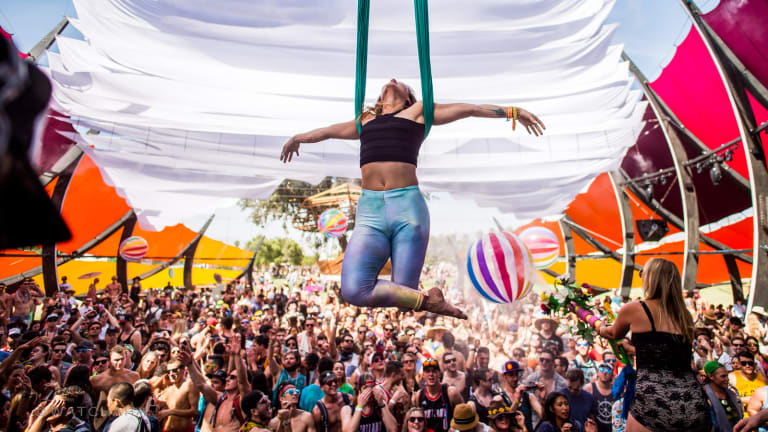 7 Coachella Attractions Every Attendee Should See Weekend 2
Do it right weekend 2.
Going to Coachella? If so, we got some exciting places for you to check out! So many people miss out on many great things Coachella has to offer aside from the main stages. This festival utopia encompasses an endless amount of things to see. We have compiled our favorite must-sees so you can have the greatest Coachella experience!
The HP Antarctic
Music, art and technology all in one. Prepare to be awestruck. This larger than life attraction is a mere white dome in the midst of Coachella. Once you enter, the magic happens. HP created spectacular visuals accompanied with music by our favorite electronic duo, ODESZA. This unique masterpiece will blow you away!
The Bigger and Better Sahara Tent
Coachella's signature EDM stage is getting a makeover. If you didn't think it was massive enough, they have made the Sahara Tent 50% bigger! Due to the increase in capacity, this upgrade will ensure more comfort for EDM enthusiasts. 
The DoLab
The most talked about festival haven! This stage within Coachella cultivates art, music, and positive energy. It's contagious. It even comes with its own mini lineup! Don't miss it!
Indio Central Market
With over 15 restaurants, you might miss some sets at this food festival. With dishes from California all the way to New York, you'll be drooling. This attraction was inspired by the famous Grand Central Market in Los Angeles, CA. Get excited to eat!
The Beer Gardens
This is an underrated sanctuary. Too hot and need to rest? Cool off at the beer gardens with refreshing drinks and tons of shade! This grassy oasis has many areas to sit and chill, it will actually feel like you are in VIP. Seriously, check it out!
Spectra
Coachella's art installations blow us away every year. Their newest interactive piece, Newsbubstance's Spectra, is a 7-story structure with 300 colored Plexiglass windows and 6,000 LED lights! The UK designers were inspired by the sunset and sunrise as it has an array of colors throughout the cylinder building. Attendees can walk through the giant spectacle and experience breathtaking views of the entire festival. This is a rare activity you do not want to miss!
Etherea
The biggest head-turner of the weekend was Edward Tresoldi's most eye-catching piece, Etherea. The three gigantic sculptures were created with mesh wire, giving the artwork a blurry effect from afar. At night the pieces light up, radiating a magical energy you won't get anywhere else. Their nighttime glow makes them look like holograms, a spectacular sight!