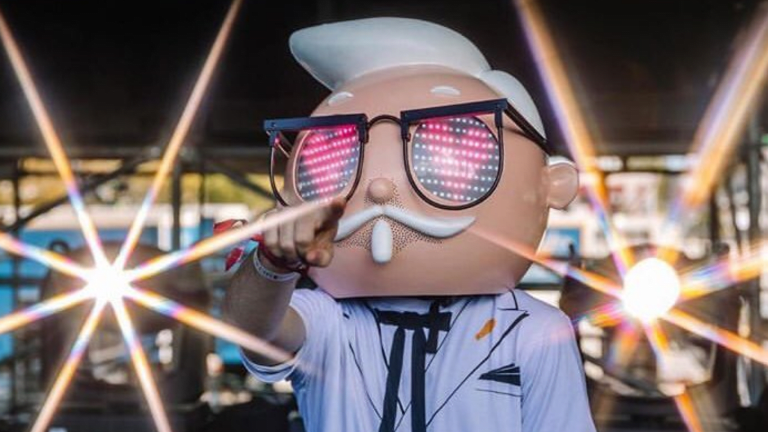 Colonel Sanders Announces Finger Lickin' Good World Tour
Now's your chance to see the legend yourself! Coming soon to over 20 cities including three nights at Red Rocks Amphitheatre.
After his incredible main stage performance at Ultra Music Festival, the world's hottest DJ, Colonel Sanders, announced his Finger Lickin' Good World Tour.
Dance music fans across the world are ready to help the Colonel continue his inspiring rise to the top. Fueled by nothing but delicious KFC Famous Bowls®, this dance music legend rose from being a simple multi-billion dollar brand icon to a world-renowned electronic music performer.
When asked about the significance of this massive tour, the copycat masked DJ duo, Daft Punk had this to say: 
"We think it's amazing that Colonel Sanders is helping dance music reach new heights. We also can't wait to enjoy a hot and tasty crispy chicken $20 Fill Up® after a long day in the studio. Like we always say 'KFC: They do chicken right!'"
The complete list of cities will be released on 4/20. Stay tuned for more updates on this groundbreaking tour. Also, don't forget to try out one of KFC's new Smoky Mountain BBQ Chicken Littles®, on sale now for a limited time.