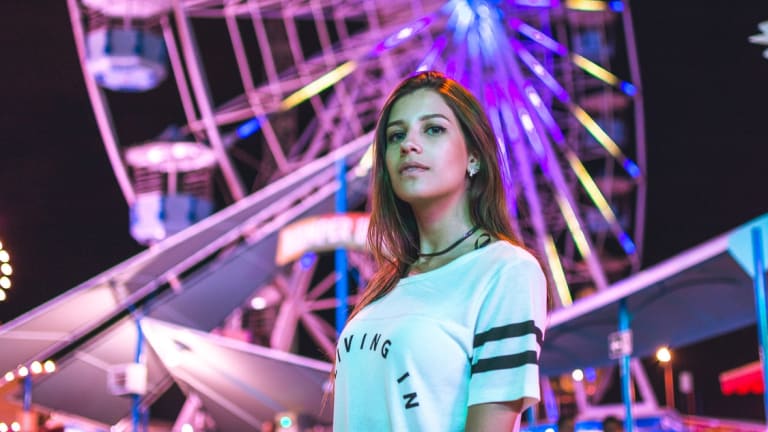 21 Dance Music Terms Defined to Help You Sound Cool
How to talk like those cool kids on Instagram
Just getting into dance music and want to talk like the pros? Been to a few shows but still feel a little lost in translation? If either of these applies to you, we have just the list for you. 
Put those clout goggles on and take notes. The experts here at EDM.com have defined some common dance music terms in order to help you sound like you belong on the sacred guest list. 
Aux cord  (noun) -  a wire that your country music friends are not allowed to touch.
Bassheads (noun) - cult members (see Bassnectar). 
Bassnectar (noun) - a cult leader who's gaining members at an alarming rate.
Bitcoin (noun) - real-life video game currency, your favorite DJ probably has a bunch of it.
Black (noun) - your entire wardrobe must be exclusively this color if you want to be #industryAF.
Bro (adjective) - the worst possible insult in the EDM world, if someone describes you as "bro-like" reconsider your life decisions. 
Crowd (noun) - a gathering of sweaty, shirtless men who like to bump into you and spill your drink. 
EJuice (noun) - ejuice or vape juice is the fluid used in vaporizers and electronic cigarettes that creates the actual vapor. It contains nicotine but can be made without nicotine depending on personal preference.
Fortnite (noun) - the reason your favorite producer hasn't released a song in a while.
Guitar (noun) - historians say that people played these devices before Ableton was invented.
House (noun) - any song that isn't dubstep is house.
Juul Vape (noun) - flash drives that contain files that damage your lungs.
Lit (adjective) - when you've had one too many $12 beers at a festival.
Molly (noun) - a girl who is somehow missing at every show I attend. It seems like every time I go to a show someone asks me for help finding their friend Molly (she must go to a lot of shows...).
Mosh Pit (noun) - a bunch of bros pushing each other to the sounds of progressive house. 
Rave (noun) - what Midwesterners call a DJ playing at their local House of Blues.
Rick and Morty (noun) - the only TV show festival-goers watch. 
Riddim (noun) - dubstep for people who still listen to metalcore. 
Techno (noun) - a sub-genre of electronic dance music that people say they listen to in hopes of sounding cool. 
Alternate definition - what your parents call EDM. 
Twitter (noun) - where people with "#plur" in their bio go to harass deadmau5. 
Vape pen (noun) - totally sick machines for totally sick people to make totally sick clouds with.
Wook Flu (noun) - an unavoidable illness everyone will experience after a music festival.