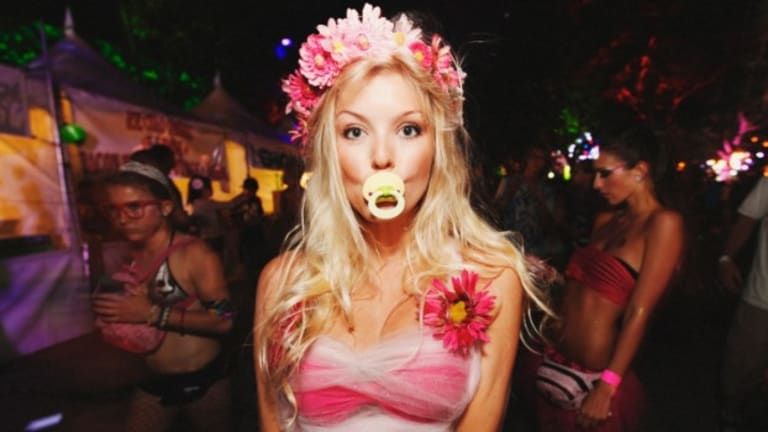 15 Things You Need To Know About Dating A Rave Girl
Because a rave girl is unlike any other girl you've ever met.
Dating a rave girl is not easy. We're free spirited, energetic, and have a zest for life that few others can keep up with or even begin to understand. We live and love in the moment. We connect with the fashion, music, and culture of the movement. If you're lucky enough to stumble upon one of us, we can be the best thing that's ever happened to you---but there are a few things you're going to need to know and understand.
Whether you're a lady lovin' lady or a bro, having these basic understandings can make things easier on you when you enter into a relationship. In an effort to help you make sense of it all, here are a few tips and tricks for dating us rave girls.
1. Forget flowers and chocolate. We want EDC tickets
...Or Miami Music Week, or Ibiza, or Coachella, or anything really.
2. Our outfits are no joke
We will spend countless days staring at a screen shopping around for the perfect outfit for a festival or massive. Sorry, but it's just that serious.
3. Some of us can go days, hell even a week without a shower
I mean, it's not our first choice but the point is we're adaptable.
4. We work so that we can party
We will spend all of our money on concert tickets or festivals, so if your Christmas gift isn't luxurious we'll make up for it by sharing our frequent flyer miles.
5. Do you, boo
We want to have fun and make friends, and we want you to do the same. If you aren't down to hang with the crew, well, you can see yourself out.
6. Try and keep up
We have an excitement and energy for life that very few people can keep up with. Those who can't need not apply.
7. Don't talk over the music
When our favorite DJ comes on, you better shut the hell up or the cat claws will come out.
8. We may fantasize about our favorite DJ
When we're in bed, the occasional image of Calvin Harris or Hot Since 82 might float by in our minds. And we're sorry.
9. Don't come between us and our friends
Boyfriends and girlfriends are great, but our friends, music and fashion make our lives complete. Don't try to come between them.
10. Positive vibes only
Our hearts are wired to spread love and uplifting energy into the universe. We expect the same in return.
11. Our taste in music is probably better than yours
I'm sorry, but if you can't make me a killer playlist then it's just not going to work out.
12. Hope you like afterparties
We're tough. We can party all day, party all night, and wake up the next day and do it all again. Good luck keeping up!
13. You might find yourself single before festival season
Don't take it personally if we break up with you be with you right before a huge festival. It probably wasn't going to work out anyways.
14. The music comes first
If there's a DJ we want to see but you don't... Well, it was nice knowing you.
15. We're worth it
We might be a little free-spirited, perhaps a little crazy if you will. But we're unlike any other girl you've ever dated and that means we're worth it.