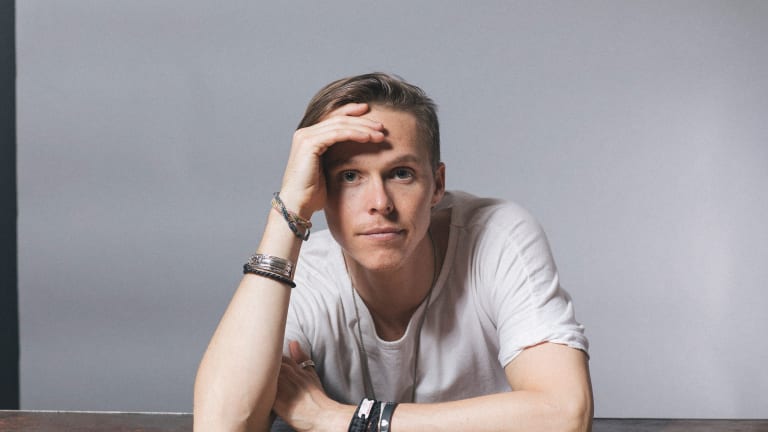 David Hohme Has Curated the Ultimate Brooklyn Underground Guide For You
Check out Brooklyn's music hot spots from David Hohme, and his new EP "Soft Landing"!
Have you ever wanted a personal guide of Brooklyn's finest venues? Well, we have it here. Brooklyn-based producer David Hohme has graciously handpicked his favorite underground retreats for live music. Be sure to check out David's latest EP 'Soft Landing' which recently came out on Anjunadeep this past April. Featuring three originals, and a mesmerizing remix by Jody Wisternoff and James Grant, "Soft Landing" is a luminous EP that will leave music-lovers afloat. Now take note of the below, for your ultimate underground club guide for the true Brooklyn experience. 
5. Analog BK
I've loved Analog since it was called SRB, or something like that. They've more recently added some lights to the ceiling but in general, I love this place because it's, for the most part, no frills. One large comfortable dance floor, two easy to access bars on each side of the room, proper DJ booth/sound and then add skylights that bathe the room in light once the sun comes up and you've pretty much got a perfect foundation for a classic rave.
4. Output
Best permanently installed sound in NYC and Brooklyn in my opinion. The venue might seem like a frustrating maze at times and the main room dance floor is often cramped and annoying but carve yourself out some room in the sweet spot and you will be treated to the cleanest signal I've maybe ever heard in a club. A Brooklyn institution in this place. 
3. The Zero Parties
Doesn't really matter where they throw it. I've watched this Brooklyn promoter grow for many years as well from small events to now thousand + person multiple stage events. Expect proper sound and production, enthusiastic party people, all set in various unique raw warehouse spaces around Brooklyn.
2. The Brooklyn Mirage / Avant Gardner / Cityfox
What a journey for these guys and I applaud them for their resilience. Say what you want about Cityfox's past but these guys invest more into underground music culture than anyone else in Brooklyn...and as of present, they seem to have pretty much sorted everything out. The Brooklyn Mirage, the outdoor portion of their multi-room compound called Avant Gardner is simply one of the most impressive large-scale outdoor venues I've ever seen. Really such a triumph breakthrough for Brooklyn nightlife in general and if their schedule for the summer is any indication, I'm sure they're going to be doing just fine for years to come. 
1. House of Yes
This is the one. I feel so privileged to have been able to watch HOY grow and to be trusted to play too many parties to count at this point. Costumes mandatory, hordes of open-minded/lovely people, incredible dancers/aerialists, friendly staff and a great sound system make this place not only my favorite club to play in Brooklyn, but easily one of the more unique nightlife experiences you can have in Brooklyn and NYC overall for that matter.