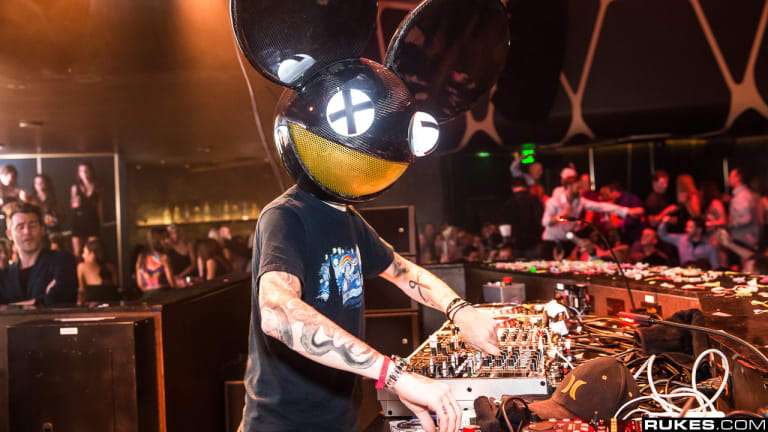 On This Day in Dance Music History: deadmau5 Released For Lack of a Better Name
On September 22nd, 2009, deadmau5 released one of his all-time greatest albums, For Lack of a Better Name.
Just one year after the release of Random Album Title, deadmau5 put out his fourth studio album - one that included some of his all-time greatest hits. On September 22nd, 2009, For Lack of a Better Name was released on mau5trap and Ultra Records.
Following on the success of his previous album was no easy task. Many consider Random Album Title to be the body of work that pushed deadmau5 (real name Joel Zimmerman) into superstar status. For Lack of a Better Name, on the other hand, solidified his position in the mainstream.
As previously mentioned, Zimmerman's fourth is responsible for some of his most popular and fan-favorite tunes. The third track, "Ghosts 'n' Stuff" featuring Rob Swire of Pendulum and Knife Party, would go on to become arguably the Canadian producer's biggest hit to date. 
Released alongside the track was a music video featuring a ghostly Zimmerman wandering about town before bumping into himself at a rave and coming back to life. 
While many of the other tracks like "FML," "Moar Ghosts 'n' Stuff," and "Hi Friend!" featuring MC Flipside became staples in fans' playlists throughout the years, none had quite the impact like the closing track, "Strobe."
Widely considered one of the finest tracks Zimmerman has produced, "Strobe" received glowing reviews from fans, critics and artists alike. With its lengthy build-up and incredibly satisfying "drop," the track Zimmerman often closes sets with continues to be treasured more than a decade later.  
Listen to For Lack of a Better Name in its entirety below and experience one of dance music's all-time greats for yourself.
FOLLOW DEADMAU5:
Facebook: facebook.com/deadmau5
Instagram: instagram.com/deadmau5
Twitter: twitter.com/deadmau5
SoundCloud: soundcloud.com/deadmau5