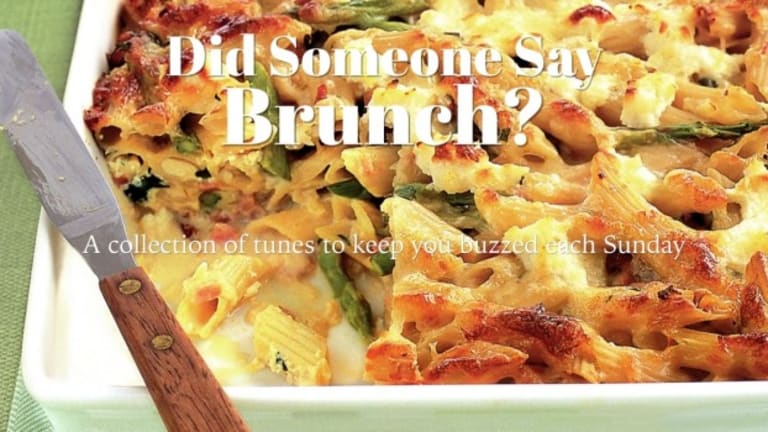 Spend Your Sunday Relaxing With Did Someone Say Brunch [PLAYLIST]
The perfect soundtrack to your relaxing Sunday!
There's no better day to chill and zone out than Sunday. No matter if you had the wildest Saturday night ever or are just casually waiting for Monday, a good brunch and some even better tunes can set your mood just right. Enjoy this week's playlist with handpicked tracks by B. Lewis, Swum, Pham and more, as well as a brunch recipe.
INGREDIENTS
250g less-carbs penne rigate no. 2 pasta (Vetta brand)
2 bunches asparagus, woody ends trimmed, cut into 3 diagonally
1 x 100g pkt light shaved ham (Primo brand), coarsely chopped
1 garlic clove, crushed
100g reduced-fat fresh ricotta
55g (1/2 cup) light shredded mozzarella
Freshly ground black pepper
1 x 375ml can light & creamy evaporated milk
4 eggs, lightly whisked
Baby rocket leaves, to serve
METHOD
Step 1
Preheat oven to 200C. Cook pasta in a saucepan of salted boiling water following packet instructions or until al dente. Add asparagus in the last minute of cooking. Drain. Return to pan.
Step 2
Add the ham, garlic, half the ricotta and half the mozzarella. Season with pepper and gently toss to combine. Spoon mixture into a square 20cm (base measurement) ovenproof dish.
Step 3
Whisk together the evaporated milk and egg in a jug and pour over pasta mixture. Top with the remaining ricotta and mozzarella. Cover with non-stick baking paper and bake in preheated oven for 15 minutes. Uncover and cook for a further 10 minutes or until golden brown and just set. Remove from oven and set aside for 5 minutes to set.
Step 4
Cut pasta bake into squares. Serve immediately with baby rocket leaves.

Photo courtesy Ian Wallace

Recipe courtesy Amanda Kelly