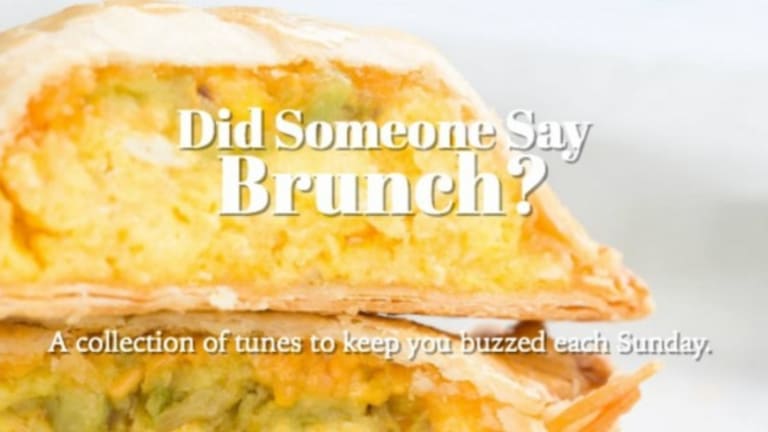 Zone Out To This Week's Did Someone Say Brunch
The best vibes to zone out to on a Sunday!
Every Sunday it's the same story: you're either still buzzing from Saturday and are wishing you were still at this crazy party you attended, or you had a chill Saturday night, and you're slowly but surely gearing up for Monday. No matter the case, what's better to do on a Sunday than to zone out to some handpicked vibes while enjoying a delicious brunch? Let's get into this week's playlist featuring Hanz, Sofasound, jamvvis and more, while preparing some homemade Egg, Avocado, and Cheddar "Hot Pockets".
INGREDIENTS
1 lb. store-bought or refrigerated pie crust
6 large eggs, well beaten
kosher salt
Freshly ground black pepper
1 avocado, mashed
1 c. shredded Cheddar
DIRECTIONS
Preheat oven to 350 degrees F and line a baking sheet with parchment paper. On a floured work surface, roll out pie crust into a large rectangle and slice off rounded edges (if using store-bought). Slice into four strips.
In a large nonstick skillet, pour in beaten eggs, season with salt and pepper, and scramble, 3 minutes. Spoon over bottom halves of pie crust. Top with avocado and cheddar and fold over tops.
Use your fingers to pinch to seal and press the twines of a fork to crimp. Brush with egg wash and transfer to prepared baking sheet.
Bake until golden and puffy, 18 to 20 minutes.
Till next week, enjoy!
Recipe courtesy of delish.com

Photo courtesy of Ethan Calabrese