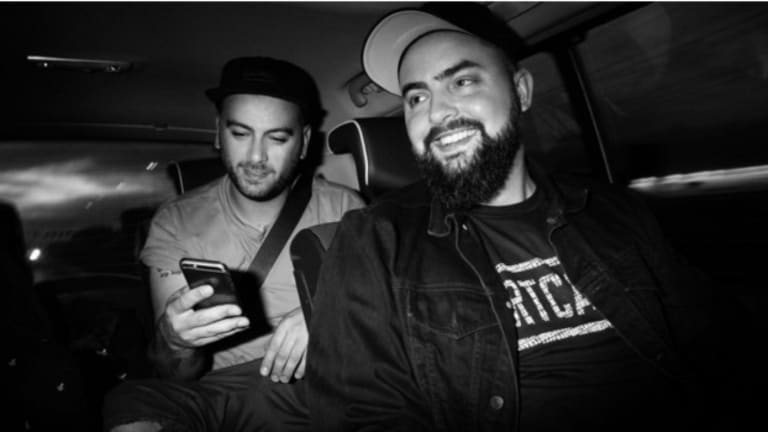 Watch Dirtcaps Go Behind the Scenes to Play 'Never Have I Ever' With Your Favorite EDM Stars
The guys from Dirtcaps went to New Horizons Festival to play "Never Have I Ever" with Armin van Buuren, W&W, and more!
Amsterdam duo Dirtcaps are known for criss-crossing the globe to perform their energetic live sets at some of the world's biggest festivals like Tomorrowland, New Horizons, Defqon.1, and more. Signed to Armin van Buuren's own Armada Music, Dirtcaps are taking over the dance music world with their versatile production skills which transverses genre barriers with their melodic future bass single "Need a Friend," to heavy dub on "Ride or Die" (feat. Kalibwoy).
Aside from being wizards in the studio, members Max Oude Weernink and Danny Groenenboom are known for their big personalities. So that's why we recently partnered with Dirtcaps and Armada to play a fun game of "Never Have I Ever" with some of your favorite EDM stars.
Watch below to see Showtek, W&W, Armin van Buuren, Flosstradamus and more get playful at New Horizons festival last August in Nürburgring, Germany.
Catch Dirtcaps as they gear up for another great Amsterdam Dance Event supporting their latest release, "Fight" on KLASH: Dime Pieces II compilation!
Follow Dirtcaps:
Website: dirtcaps.com/
Facebook: facebook.com/dirtcaps
Instagram: instagram.com/dirtcaps
Twitter: twitter.com/dirtcaps
Soundcloud: soundcloud.com/dirtcaps