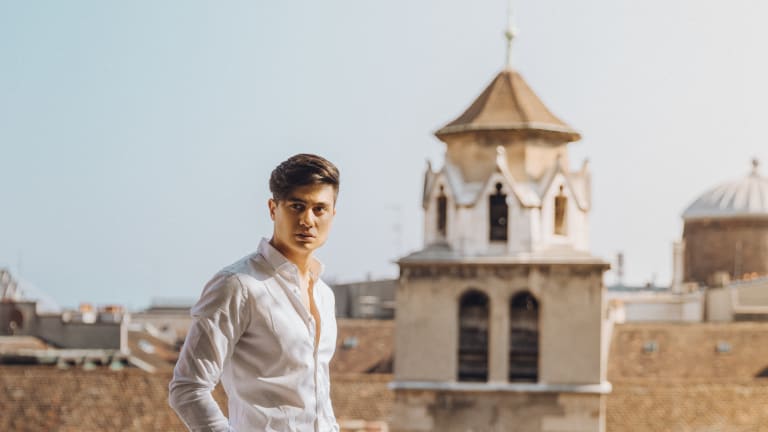 How I Grew My Account From 0 to 2.5 Million Followers - Discover Earth
Founded by Robin Finger, Discover Earth is considered to be one of the most influential instagram accounts, I recently spoke with him about his journey of growing an account to 2.5 million followers, and also ways in which you can grow your social media following. 
EDM.com: Growing an account to 2.5m followers is extremely impressive. How did you first get started in social media?
Robin: A fashion blogger called Kristina Bazan was in the same college as me and had 30k followers on Instagram. I thought to myself: a random student created a big thing all by herself with a Smartphone, why not me? 
So I ended up creating a page about what I love: Travelling and Photography. I also have to mention that my grandfather and brother were my biggest inspirations for traveling as they were both travel photographers and always showed me great pictures from around the world.
Discover Earth is one of the most prominent travel accounts on Instagram. Describe the journey of 0 to 2.5 million.
The niche of Travelling and Photography wasn't developed back in 2013, indeed there were no quality pictures there. The fact that my account went viral (I was getting 10k followers a day organically) is that I was posting unique content that weren't from Instagram but from 500px. 
Indeed, 500px was my source of inspiration for Photography. Whenever I went to a location, I looked at 500px to see how other photographers took the picture of the spot. But it's all changed. Instagram hosts all the best photography on the platform because photographers enjoy sharing their content more this community than any other platforms. 
I have amazing relations with photographers - as they prefer my content than others. They support my account back whenever I repost their content. 

Today, Discover Earth is the largest Adventure page on Instagram. This success allowed me to work with different tourism boards around the world, airlines and hotels such as Kempinski Hotels. With my brother, we created content that reached over 40 million views around the world.
 Many brands here in Switzerland also wanted the same success, so I created with my brother our own Digital Agency specialised in Community Management and Content Creation for Social Media in order to get the same success as Discover Earth, and build a real community.
Give 3 actionable things that people wanting to grow their account can do to help grow their following. 
Be unique with your content, don't just copy/paste what your competitors do.
Do collaborations and create DM groups with your friends and accounts that have the same or bigger numbers than you and like each other pages. As they will like your content, your content will appear on the Explore Page of their followers. And if their followers like your content, they will follow you.
Post a lot of Stories using Locations and hashtags. Many people check the locations and hashtags and if they like your content, they will follow you back.
How much time do you spend on your insta account per day?
1 to 2 hours a day. I really try to reply to all my community's comments, I want to have a better connection with them than my competitors do with theirs.
What are your future ambitions for Discover Earth?
We'll shoot more exclusive adventures around the world with unique content, you can check out our IG TV or on Youtube.
And we're now ready to shoot more. There might be a bag collaboration coming up very soon too.