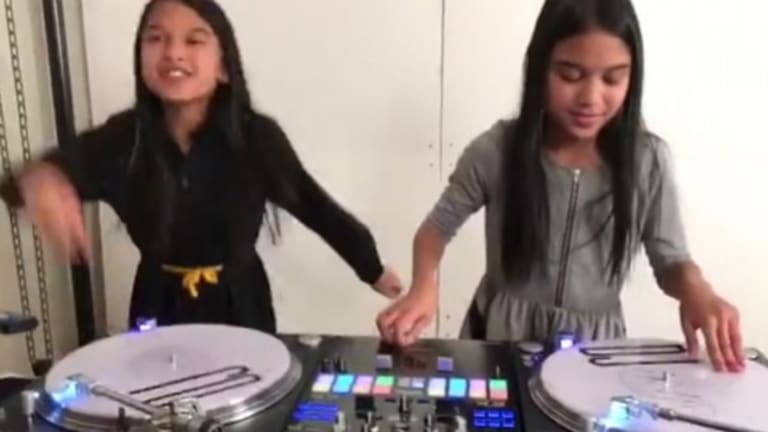 Watch These 11-Year-Olds' Incredible Notorious B.I.G. Scratch Routine
These twin sisters are killing it!
For those fearing the art of turntablism had become totally lost on the youth of today, allow me to introduce DJs Amira & Kayla. These twin sisters have captured the spotlight with well-deserved praise for their craft, and they're only eleven years old.
Recently, the world paid its respects to Notorious B.I.G. who had passed away twenty years ago as of March 9th of last year. Amira & Kayla's scratch routine paid tribute to the hip-hop legend has since gone viral, surpassing 1.6 million views at the time of writing. However, this is not the first time the sisters have been recognized for their talent. They've played televised gigs on The Wendy Williams Show, Cake Boss, Revolt TV's Global Spin Awards, and more.
Having learned the technical DJ skills from their father, Amira & Kayla continue to perfect their craft with the goal of becoming a world touring act. If their recent routines are any indication, we have no doubt they'll win over the rest of the world in no time. Check out their latest video, which has been shared with us exclusively, to see this dynamic duo in action: