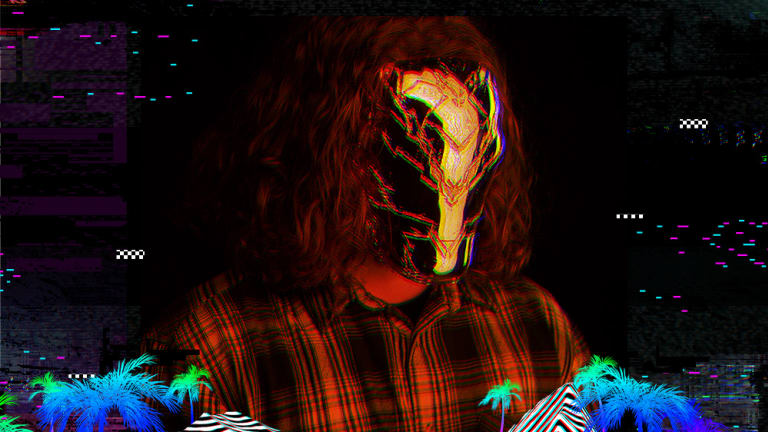 Do LaB X EDM.com Artist Playlist Series: Golden Features
The perfect Coachella playlist doesn't exi...
It's one of the best times of the year: Coachella season! With only a few days out, EDM.com has partnered with the Do LaB, the team behind Lightning in a Bottle, to bring to you the ultimate Coachella playlist curated by one of the lab's featured artists, Golden Features. We asked the masked DJ/producer to pick his top 10 favorite tracks that get him pumped for this weekend's festivities. 
1. Joy Orbison "Hyph Mngo"
I rediscovered this song once every 2-3 years and it never grows old. It's the perfect example of how less is more.
2. Chemical Brothers "We've Got To Try"
This song distills everything that made me fall in love with electronic music. The Chemical Brothers have maintained their same vision for decades and somehow always manage to progress their sound in a modern direction.
3. KH, Fourtet "Only Human"
This one speaks for itself. It's one of the weirdest most irresistible grooves I've ever heard.
4. Tame Impala "Patience"
Kevin Parker is a once in a generation artist. It's steeped with nods to the past yet somehow sounds like it's from 10 years in the future.
5. Krystal Klear "Neutron Dance"
Try and sit still to this. I dare you. 

6. Bicep "Metro"
This song sounds like a freight train. I've been playing it in every DJ set and it's absolutely unstoppable. 
7. Caribou "Leave House"
Sometimes I put this record on and pretend I'm running through a forest chasing squirrels and shit and that makes me happy.
8. Weval "The Most"
These guys are two of the most exciting artists I've been introduced to lately. I couldn't decide on one particular song so I closed my eyes and pointed at their discography.

9. The Prodigy "Voodoo People"
This song still holds up after 25 years. I was lucky enough to see the Prodigy perform in Australia at the beginning of the year and the second the 303 line hit I got goosebumps. Rest in peace Keith Flint. 

10. Tourist "Apollo"
This song is so beautifully layered. It's so textured it sounds like you could reach out and touch it. 

Golden Features (real name Thomas Stell) boomed into the Australian electronic scene back in 2014. He was listed as Triple J's Hottest 100 as well as Spotify's 2016 Artists To Watch. His deep house stylings have garnered the support of artists like Alison Wonderland, Porter Robinson, and ODESZA. 
You can catch Golden Features at the Do LaB stage weekend one, Saturday 7:30 PM - 8:30 PM. Trust us, this is not a set you will want to miss.  
FOLLOW GOLDEN FEATURES:
Facebook: facebook.com/goldenfeatures
Twitter: twitter.com/GoldenFeatures
Instagram: instagram.com/goldenfeatures
SoundCloud: soundcloud.com/golden-features
FOLLOW DO LAB:
Facebook: facebook.com/TheDoLaB/
Twitter: twitter.com/thedolab
Instagram: instagram.com/thedolab
Soundcloud: soundcloud.com/thedolab