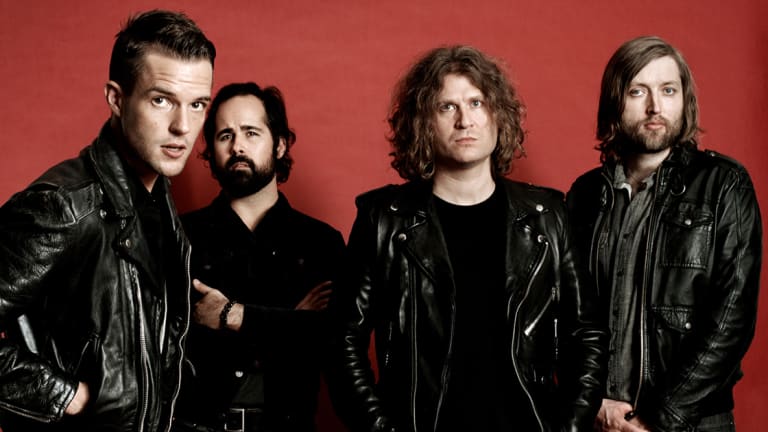 The Best EDM Remixes of Your Favorite Alternative Rock Hits
We're throwing it back to the early 2000s with remixes of the Red Hot Chili Peppers, The Killers, Linkin Park, Weezer and more!
For those of you who love pop punk/rock and grew up in the late '90s/early '00s, alternative rock was another genre that you likely listened to just as much. And if you think about it, those two genres actually went hand in hand. With radio stations playing more alt rock than they do now, it was hard not to hear something by U2, The Fray or The All-American Rejects.
To take us back to those good old days, we've put together a nostalgic playlist filled with the best remixes of some of our favorite alternative rock songs. You'll either love or hate them, but keep in mind that remixes are a tricky business. 
Here's a teaser of some of our selections:
Weezer - Say It Ain't So (Young Bombs Remix)
Although it was released in 1994, we just had to add Young Bombs' remix of Weezer's "Say It Ain't So" to the list. The last song on their self-titled debut album actually has two mixes that are both on the deluxe version. The first three million albums that were sold included the original mix, which had different drums, bass and no guitar feedback. The band liked the addition of the guitar feedback so much they replaced the original mix for the ever-popular one we hear today. 
Linkin Park - In The End (Jaydon Lewis Remix)
Continuing with another song from a debut album, "In The End" is on Linkin Park's 2001 album, Hybrid Theory. Although the iconic rock band has many hits, "In The End" beat "One Step Closer" as their most-played song live. In fact, it's the second most played song of the decade according to Billboard. Interestingly enough the band's late lead vocalist, Chester Bennington, didn't actually like the song at first and didn't want it on the album. 
Jimmy Eat World - The Middle (Luca Lush Remix)
Jimmy Eat World's most commercially successful song, "The Middle," actually saved the band after they were dropped by Capitol Records. They paid out of pocket to record their fourth album, Bleed America - and in order to stay in the game they also had to take a different direction to their music. As reflected in the lyrics of "The Middle," it was a tough time for the band, but the success of the song put their name back in the spotlight and earned them a place on Billboard's charts.
Red Hot Chili Peppers - Can't Stop (RIOT Twerkout)
With another song that is a band's most played song live, "Can't Stop," has become a traditional opening song for the Red Hot Chili Peppers' performances. Since their album, By the Way, was released in 2002, it's been performed over 530 times. Just last month when they performed a special show at the Pyramids of Giza, the rock band played an intro jam right before getting into their first song of the night, which to no surprise, was "Can't Stop."
The Killers - When You Were Young (Calvin Harris Remix)
With popular radio hits like "Mr. Brightside" and "Somebody Told Me," it's surprising to see that The Killers' 2006 hit, "When You Were Young," has been and currently is their only #1 song on Billboard's U.S. Modern Rock chart. Worldwide, it did just as well. To this day it's still their highest-charting single in both the UK and Australia. Although it didn't stay on the charts for as long as the other two, it's one of the rock band's most successful songs.
If you liked our teaser or didn't find your favorite alt rock song, definitely check out the rest of our alternative rock remixes playlist!